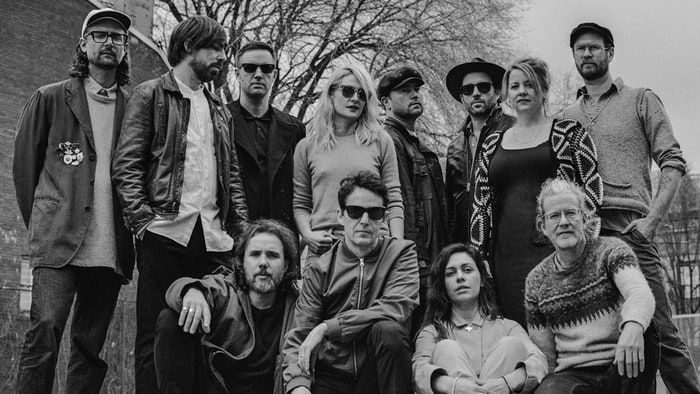 Broken Social Scene's First LP In Seven Years Hug Of Thunder Is Released Friday, July 7th
June 27, 2017
BROKEN SOCIAL SCENE's first studio LP in seven years Hug Of Thunder is released Friday, July 7th – through frontman Kevin Drew's Arts & Crafts label & City Slang.
The band has just announced a run of Canadian shows as a package with the Arcade Fire early November including Fri, Nov 3rd & Sat, Nov 4th @ Toronto's Air Canada Centre.
The band's unique heartbeat, sense of unity and creative m.o. is captured in today's Pitchfork lead feature on Broken Social Scene's return.
further music, and tour dates will be announced in coming days – leading up to the July 7th release of Hug Of Thunder