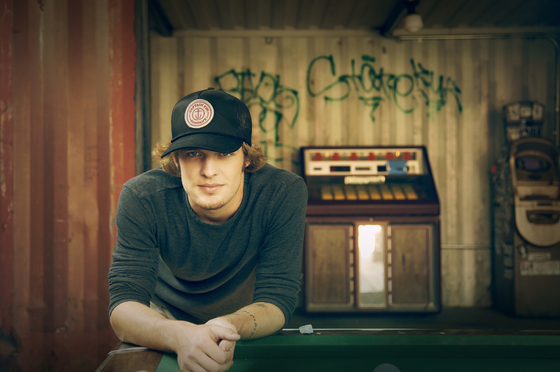 First Annual "Wrecking Ball 2017" Set To Strike Nashville, TN On June 7
May 3, 2017
Nashville, TN – May 3, 2017 – The first-annual WRECKING BALL 2017 was announced today, as trailblazers Tucker Beathard and Ryan Hurd will light up Nashville, TN on June 7, for a high-energy evening of musicianship. An electric collaboration, with Beathard offering his own brand of "hot, smokin', Southern rockin', good old-fashioned tuneage" (Vice)  and Hurd, garnering acclaim as one of year's boldest artists to watch (Pandora, Huffington Post, Rolling Stone), bringing his hit-packed performance, the distinct singer/songwriters will co-headline the after-hours party at local haunt 3rd And Lindsley, immediately following the CMT Awards. Tickets will go on-sale on Friday May 5 at 10am CT here. 
Beathard will continue to prove that his live show "speaks louder than anything else," (Rolling Stone) when he plays some of the biggest festivals of the summer, kicking off his stint at Stagecoach  Festival this past weekend, with OC Register  declaring he's "ready for the big time." Beathard will follow up with coveted slots at Summerfest,  Bonnaroo Music + Arts Festival, Lollapalooza 2017 and more. Recently marking over 40 million streams worldwide, as he continues "generally blowing  folks' minds with his catalog of heartbreak-heavy tunes" (Vice).  Following a breakout 2016, that saw Beathard further his "meteoric rise," (MSN) with the success of his debut Top 5 summer  anthem "Rock On," taken from his six-track FIGHT LIKE HELL EP (Big Machine Label Group,) which showcases his self-taught musicianship, with lead guitar and drum credits throughout the collection. Beathard is turning heads with his homegrown sound with Noisey recognizing "those guitar licks.  Listen to the flames wrapping around that guitar and try to get the fire that they light in your brain to stop… This is hot, smokin', Southern rockin', good old-fashioned tuneage." For more information and a full list of dates visit  www.tuckerbeathard.com. 
Labeled a 2017 "One to Watch" by Pandora, Rolling Stone, Huffington Post, CMT and more, emerging singer/songwriter Ryan Hurd continues his groundswell taking his trademark, powerful lyrics & melodies and electric live performance to fans.  As one of Nashville's most multi-dimensional young songwriters, Hurd claims co-pen credits on some of country's biggest hits ("Lonely Tonight" – Blake Shelton, "You Look Good" – Lady Antebellum, "I Wish I Was" – Maren Morris) and continues his hit-song producing path with the release of his own debut music. Lauded for "generating major buzz" and "making waves online" (Rolling Stone) with his unconventional, fan-focused release of four tracks with corresponding artistry videos over four months, Hurd's collection of songs, recently released on his debut EP, have garnered over 32 million streams worldwide. Following his breakout streaming success, Hurd's debut single will hit country airwaves this Summer on RCA Nashville. With his dynamic music debut producing early fans among his country peers, Hurd was tapped by Thomas Rhett for the Home Team Tour, Maren Morris for her HERO Tour and will hit the road this summer with Florida Georgia Line on their Smooth Tour 2017. For more on Ryan Hurd and to catch him on the road, visit RyanHurd.com.