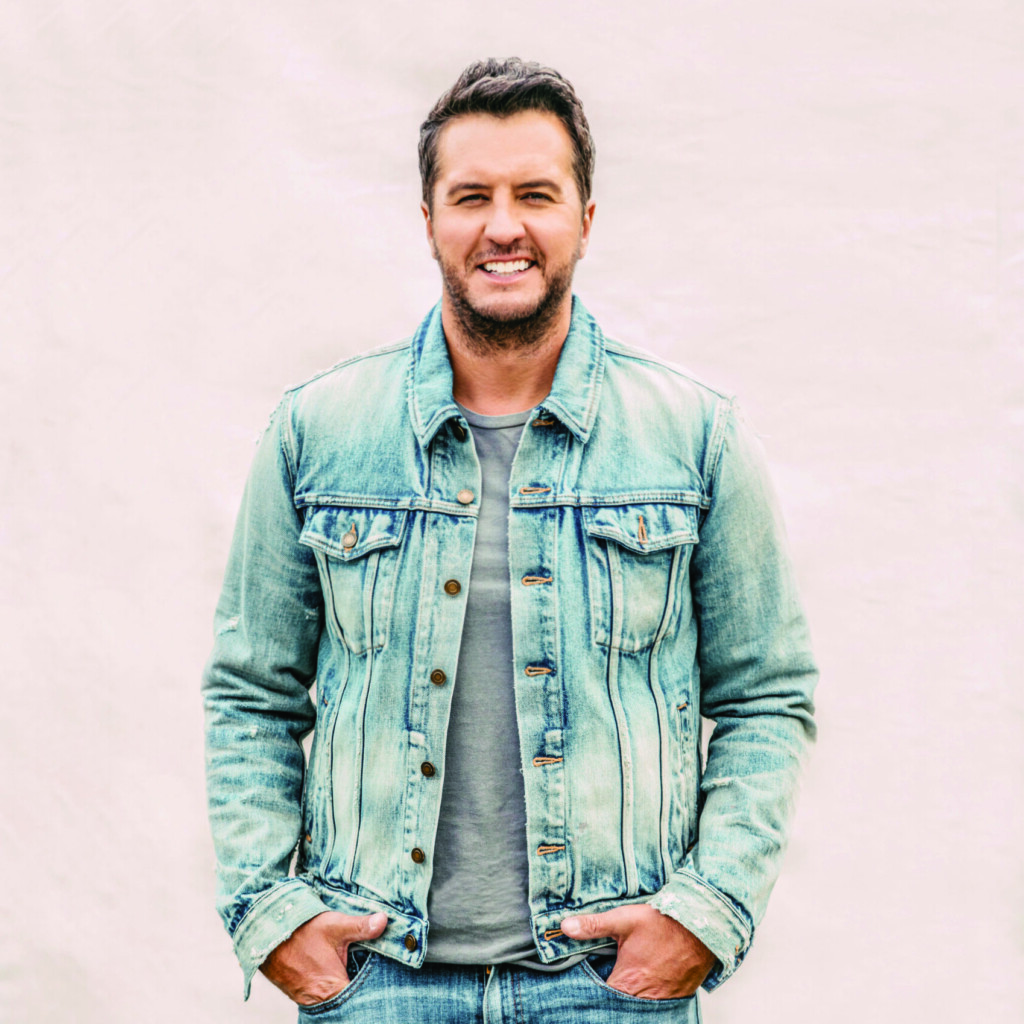 Luke Bryan Heads Back to the Farm in September: FARM TOUR 2023
April 26, 2023
Bayer Again Joins FARM TOUR as Presenting Sponsor, Continuing its #HerestotheFarmer Campaign in Support of Feeding America®
FARM TOUR 2023
9/14      Shelbyville, KY – Mulberry Orchard
9/15      Millersport, OH – Miller Family Farm
9/21      Colfax, IA-  Schnell Family Farms 
9/22      Brooklyn, WI – Klondike Farms
9/23      Eyota, MN – Gar-Lin Dairy LLC
"One of the reason
s we created these Farm Tour shows – to bring the big-city tour to the people," said Luke. "These nights are one-of-a-kind and we really enjoy getting to know the farmers and their families, love the whole atmosphere of playing on these incredible farms and watching entire communities come together and get excited about these shows."
Continuing a partnership that began in 2015, Bayer, one of the world's leading life sciences companies, is once again joining the tour as presenting sponsor and teaming up with Luke to help honor America's farmers for providing us with access to critical health and nutrition through its #HerestotheFarmer campaign. The campaign supports Bayer's vision of Health for All, Hunger for None and asks fans to join in by using #HerestotheFarmer on their social media channels now through November 30, 2023. As part of the initiative, Bayer will donate 1 million meals to people in need through Feeding America®. Since the partnership's inception, 6 million meals have been donated and more than $180,000 has gone to Feeding America member food banks and local farmers at each of the tour cities.
Since 2009 when the Farm Tour began Luke has granted 78 college scholarships to students from farming families to their local college or university near the tour stops. Over the years event sponsors have donated money, food and resources to the local communities and also nationally. Last year alone Bayer provided one million meals to Feeding America
®
, Farmland
®
donated a truckload of protein to local foodbanks in each of the states that hosted the tour and also donated $9,000 to each state's FFA Association, and
Fendt donated $25,000 to the national FFA organization.
Farm Tour 2023 is sponsored by Bayer, Farmland, Fendt, and Citi
.
About Luke Bryan
Country music superstar and television personality Luke Bryan has released 30 No. 1 hits, sold 13 million albums, garnered nearly 20 billion worldwide streams and has
more RIAA certified digital single certifications than any other Country artist
of all time
with 80.5 Million. His headline concert tours have played sold-out shows for millions and millions of fans inclusive of 36 stadium concerts, Farm Tours, Spring Break shows, and eight sold-out 'Crash My Playa' destination concert events. Bryan has won 50+ major music awards including five wins as Entertainer of the Year. Additional awards include six recognitions as a CMT Artist of the Year, NSAI Artist/Songwriter of the Year, the first-ever recipient of the ACM Album of the Decade Award for Crash My Party, seven CMT Music Awards, five Billboard Music Awards, and four American Music Awards—as well as being named Billboard's Top Country Artist of the 2010s, the Most Heard Artist of the Decade by Country Aircheck, and the Artist Humanitarian Recipient by the Country Radio Broadcasters.
Luke Bryan, along with Katy Perry and Lionel Richie, are back for a sixth season as a celebrity judge on ABC's American Idol.
About Bayer 
Bayer is a global enterprise with core competencies in the life science fields of health care and nutrition. Its products and services are designed to help people and the planet thrive by supporting efforts to master the major challenges presented by a growing and aging global population. Bayer is committed to driving sustainable development and generating a positive impact with its businesses. At the same time, the Group aims to increase its earning power and create value through innovation and growth. The Bayer brand stands for trust, reliability and quality throughout the world. In fiscal 2022, the Group employed around 101,000 people and had sales of 50.7 billion euros. R&D expenses before special items amounted to 6.2 billion euros. For more information, go to
www.bayer.com
;
Twitter
,
Facebook
,
Instagram
,
LinkedIn
.
About Farmland
Founded in 1959, Farmland is the maker of high-quality, flavorful meats. Rooted in rich traditions of America's heartland, Farmland is committed to a strong work ethic, community, substance over flash, and wholesome, quality food that people feel good about serving. Farmland's robust portfolio of products includes varieties of bacon, sausage, ham and lunch meat. For more information about our products and recipe inspiration, please visit 
www.FarmlandFoods.com
 or follow us on Facebook (
@FarmlandFoods
), Instagram (
@farmlandfoods
) or Twitter 
(@FarmlandFoods
). Farmland is a brand of Smithfield Foods.
About Fendt
Fendt is AGCO Corporation's leading high-tech brand for customers who demand nothing but the best quality from their machines and services. Fendt tractors, planters, combines and sprayers provide customers with innovative technology to improve performance, efficiency and profitability. Using resource-friendly solutions from Fendt helps farmers and contractors worldwide to work in a sustainable way. For more information, visit 
www.fendt.com
 or follow Fendt on Twitter (
@Fendt_NA
), Facebook (
@FendtNorthAmerica
), YouTube (
Fendt TV
) and Instagram 
(@Fendt.Global
).
###
±$1 helps provide at least 10 meals secured by Feeding America on behalf of local member food banks. From now through 11/30/2023, Bayer guarantees the financial equivalent of 1,000,000 meals ($100,000) in conjunction with the promotion.