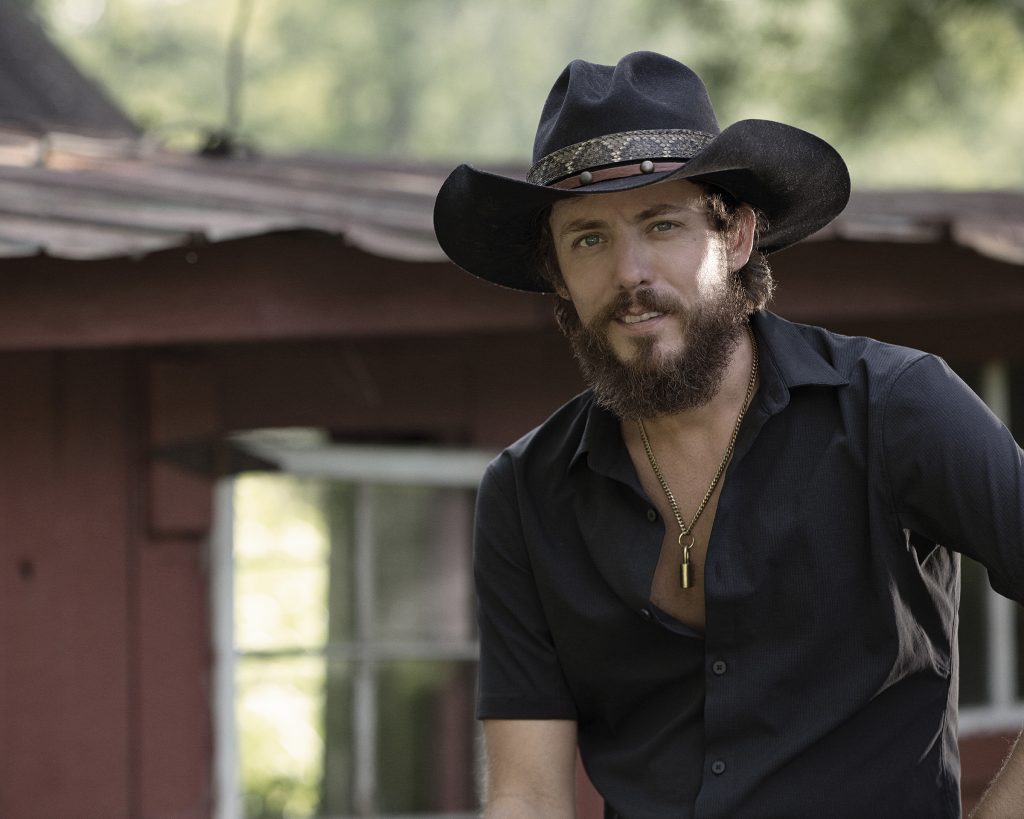 Chris Janson's The Outlaw Side of Me Out Now
June 16, 2023
Chris Janson's The Outlaw Side of Me Out Now
Check Out Janson's Livestream Album Celebration At The Grand Ole Opry This Friday
Catch the YouTube Premiere of Janson's Music Video for Title Track "The Outlaw Side of Me" on Friday (6/16) at 12:00pm CT
(June 15, 2023 – Nashville, TN) As one of Country music's most explosive stage performers and a songwriter that knows how to reach into both the raucous spirit, as well as the tender heart of Country music fans, Chris Janson has released his latest album, The Outlaw Side of Me, out now. The dynamic, multi-Platinum artist showcases a wide-ranging perspective on who he is. Janson's lead single from The Outlaw Side of Me, "All I Need Is You," is impacting Country radio now and is closing in on the Top 20.
"From the minute I started this album, 'til the minute we finished, I enjoyed every second. This album encompasses all sides of me! The lover, the party guy, the conservationist, the family man and of course, the rowdy side. I love the songs, the imaging and had a good time making the music. I hope you all enjoy The Outlaw Side of Me – my favorite album, to date." -Chris Janson
Produced by Julian Raymond (via Big Machine Label Group/Harpeth 60 Records) The Outlaw Side of Me is a full spectrum look at one of Country music's most captivating stars – from the outlaw to the rowdy beer drinker, to the romantic to the full-throttle performer, this album is top-to-bottom Chris Janson.
The Outlaw Side of Me Track List
1. Rowdy Gentle Man
2. Honkytonk Minute
3. Outlaw Side of Me
4. All I Need Is You
5. Hank The Hell Out of The Honkytonk (featuring Brantley Gilbert)
6. Dirt In My Life
7. Tap That
8. Good Folks Goin' To Work
9. GOAT
10. Get It Right
11. Every Day of the Week (featuring Darius Rucker)
12. 21 Forever (featuring Dolly Parton and Slash)
13. Days in the Field
14. 21 Forever (Original Version featuring Slash)

Fans can catch the YouTube premiere of Janson's music video for the album's title track, "The Outlaw Side of Me," on YouTube on Friday, July 16th at 12:00pm CT.
WATCH: "The Outlaw Side of Me" Music Video
The one-of-a-kind performer hosted a special livestream for fans, which will stream on the free Circle Now app and is available to watch on the Circle All Access Facebook and YouTube pages this Friday, July 16th at 5pm CT.
Be sure to check out Janson as he co-hosts Country Countdown USA with Lon Helton this weekend (June 17th) where they will be counting down the week's hottest Top 30 Country songs and discussing The Outlaw Side of Me.
For more information on Chris Janson, including upcoming tour dates, visit chrisjanson.com.