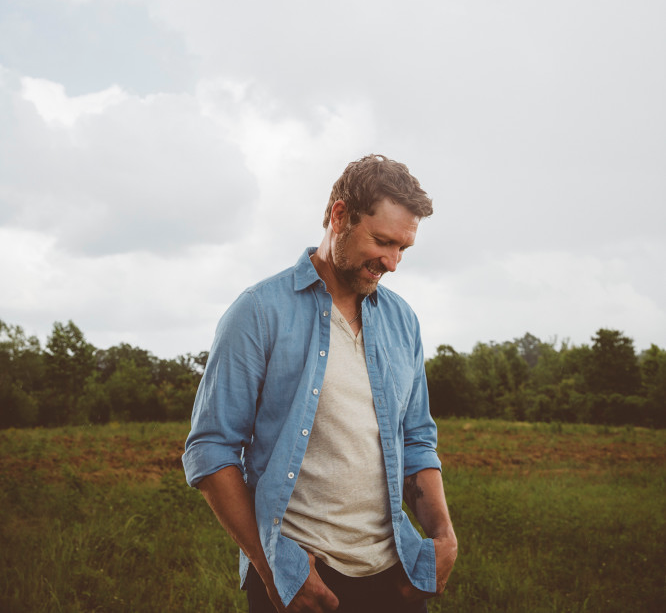 Craig Morgan's "Enlisted" EP — AVAILABLE NOW!
October 20, 2023
Craig Morgan's Enlisted EP – featuring collaborations with Trace Adkins, Luke Combs, Gary LeVox, Jelly Roll, Blake Shelton and Lainey Wilson – AVAILABLE NOW
Listen now at craigmorgan.lnk.to/Enlisted
October 20, 2023 – Nashville, TN – In late July of this year, country music hitmaker, author and patriot Craig Morgan answered the call from the Army Reserve on the stage of the Grand Ole Opry and re-enlisted. The longtime Opry member, who will celebrate his 15th year as a member next week, previously served with the Army's 101st and 82nd Airborne Divisions, was making a commitment to attain 20 years of service.
Just as the Army has called on Morgan, the Tennessee native has called on some of his talented friends to contribute to his latest project, available now. Appropriately titled Enlisted (Broken Bow Records), the six-track release offers new takes on four of his biggest hits along with two new tracks and includes appearances by an all-star group of performers including Trace Adkins, Luke Combs, Gary LeVox, Jelly Roll, Blake Shelton, and Lainey Wilson.
Listen now at craigmorgan.lnk.to/Enlisted
Craig Morgan – Enlisted – official track listing:
1. "Raise The Bar" featuring Luke Combs
2. "Almost Home" featuring Jelly Roll
3. "Redneck Yacht Club" featuring Blake Shelton
4. "That's What I Love About Sunday" featuring Gary LeVox
5. "International Harvester" featuring Lainey Wilson
6. "That Ain't Gonna Be Me" featuring Trace Adkins
Produced by Craig Morgan and Phil O'Donnell
Download Craig Morgan Enlisted credits HERE
Opening Enlisted is the working-class anthem, "Raise The Bar," one of the EP's two brand-new songs, which Craig sings with friend and neighbor, Luke Combs. MusicRow Magazine raves, "[Combs] is as rousing and raucous as peerless country singer Morgan is on 'Raise the Bar' … lots and lots of fun."
To celebrate the new release and his 15 years of membership in the Opry, Morgan will take to the iconic stage on October 25 to perform songs from the project, along with Adkins and members of the United States Army Field Band, Six-String Soldiers. Find tickets HERE. He'll also play the final two weekends of his popular "God, Family, Country Tour 2023," in partnership with Operation Finally Home. Tickets and VIP experience packages are on-sale now at CraigMorgan.com.
Morgan's 2023 headlining tour follows last fall's release of his personal memoir — God, Family, Country, which he wrote with Jim DeFelice, #1 New York Times bestselling co-author of American Sniper. The book chronicles Morgan's road to success, from his humble childhood in Tennessee to his years as an elite military operative to his country music stardom. Country music fans and thrill seekers alike will love this intimate look at his remarkable life. Learn more HERE.
Morgan previously served seventeen years in the Army and Army Reserve with the 101st and 82nd Airborne Divisions as an E-6 Staff Sergeant and Fire Support Specialist and including Airborne, Air Assault Jumpmaster and Rappel Master among his certifications. He is now returning to serve his country in a new way – as a soldier in the Army Reserve. The newly sworn in Staff Sergeant and Warrant Officer candidate will continue touring and releasing new music in his civilian career while simultaneously serving our country in the Army Reserve.
Learn more at craigmorgan.com and engage with Craig on Facebook, Instagram, Twitter and TikTok.