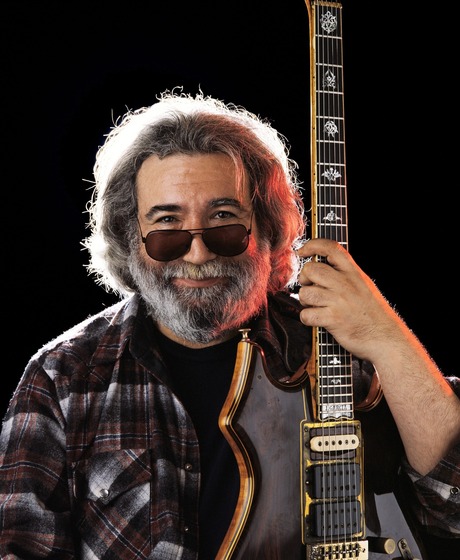 DEAR JERRY: CELEBRATING THE MUSIC OF JERRY GARCIA SET FOR WORLDWIDE PREMEIRE ON AXS TV, AUGUST 19, 2017 9PM ET/8PM CT CONCERT FILM HONORS JERRY GARCIA'S ENDURING MUSICAL LEGACY
August 17, 2017
See The Full Length Trailer
http://dearjerryconcert.com/trailer
FEATURES PERFORMANCES BY PHIL LESH, BOB WEIR, BILL KREUTZMANN, MICKEY HART, ERIC CHURCH, JIMMY CLIFF, PETER FRAMPTON, GRACE POTTER, ALLEN TOUSSAINT, WIDESPREAD PANIC & MORE
August 17, 2017, New York, NY — The broadcast premiere of Dear Jerry: Celebrating The Music of Jerry Garcia, created and produced by Blackbird Presents and the Jerry Garcia Family, will air Saturday, August 19 on AXS TV at 9PM ET. The premiere of Dear Jerry is in conjunction with AXS TV's Summer of Love programming, a month-long music event honoring the Love Movement's most important artists.
On May 14, 2015, a remarkable array of musical artists from rock, folk, R&B, reggae, bluegrass, and country converged on Merriweather Post Pavilion in Columbia, Maryland for a once-in-a-lifetime concert event taping to pay tribute to the enduring musical and cultural legacy of the late Jerry Garcia, one of the most influential and beloved musicians of the modern era.
The two-and-a-half-hour concert film and companion audio recordings feature over 20 performances from this momentous event by Phil Lesh & Communion, Bob Weir,
Bill Kreutzmann's Billy & the Kids, Mickey Hart, Eric Church, Jimmy Cliff, The Disco Biscuits, Peter Frampton, David Grisman, Jorma Kaukonen, Los Lobos, Buddy Miller, moe., O.A.R., Grace Potter, Allen Toussaint, Trampled By Turtles, Widespread Panic, and Yonder Mountain String Band.
The concert film includes some of Garcia's most beloved songs like "Touch of Grey," "Friend of The Devil," "Sugaree," "Uncle John's Band," "St. Stephen," "The Wheel," and many others, all captured and presented in stunning HD with true Dolby 5.1 surround stereo. The full- length film and accompanying live album are available now on iTunes, Amazon, and at dearjerryconcert.com.
Dear Jerry: Celebrating The Music of Jerry Garcia was created and produced by the Jerry Garcia Family and Keith Wortman, CEO of Blackbird Presents. Producer and music director Don Was presided over the all-star house band which included: Buddy Miller, Audley Freed, Sam Bush, Raymond Weber, Matthew Rollings, Russell Pahl, and The McCrary Sisters.
###
http://dearjerryconcert.com
#dearjerryconcert
Jerry Garcia (1942-1995) created an unparalleled legacy across the American landscape, most notably in his role as a founding member, singer, songwriter and lead guitarist of the Grateful Dead. Garcia's unmistakable guitar tone enchanted multitudes of "Deadheads" throughout the band's 30-year career and beyond. His work with the Jerry Garcia Band, Old and in the Way, Legion of Mary, Garcia/Grisman and projects with Merl Saunders only scratch at the surface of his musical influences as he set out to master the Great American Songbook. In June of 2015, Garcia and Robert Hunter's collaborative partnership was recognized with an induction into the Songwriters Hall of Fame. Unequivocally devoted to the craft of music, Garcia continues to inspire future generations through the body of work he has left behind and his creative spirit.
About Blackbird Presents
Blackbird Presents is a global media company that produces premium content via a range of strategies including large-scale concert events and festivals, broadcast series and specials, and music releases featuring major music stars across all genres and demographics.
Blackbird's recent concerts, broadcast specials and releases include "Sing Me Back Home: The Music of Merle Haggard," "The Life & Songs of Kris Kristofferson," "Imagine: John Lennon 75th Birthday Concert," "Outlaw: Celebrating The Music of Waylon Jennings," "I'll Take You There: Celebrating 75 Years of Mavis Staples," "The Life and Songs of Emmylou Harris," "Lynyrd Skynyrd: One More For The Fans," "The Musical Mojo of Dr. John: Celebrating Mac and His Music," and "All My Friends: Celebrating The Songs and Voice of Gregg Allman," the latter of which earned a 2014 GRAMMY® Award nomination for Gregg Allman and Taj Mahal's awe-inspiring performance of "Statesboro Blues."
Blackbird Presents is also creator and producer behind the Outlaw Music Festival Tour, in partnership with Willie Nelson; the American Roots Music & Arts Festival, in partnership with Eric Church; and The Last Waltz 40 Tour.
Visit us at www.blackbirdpresents.com