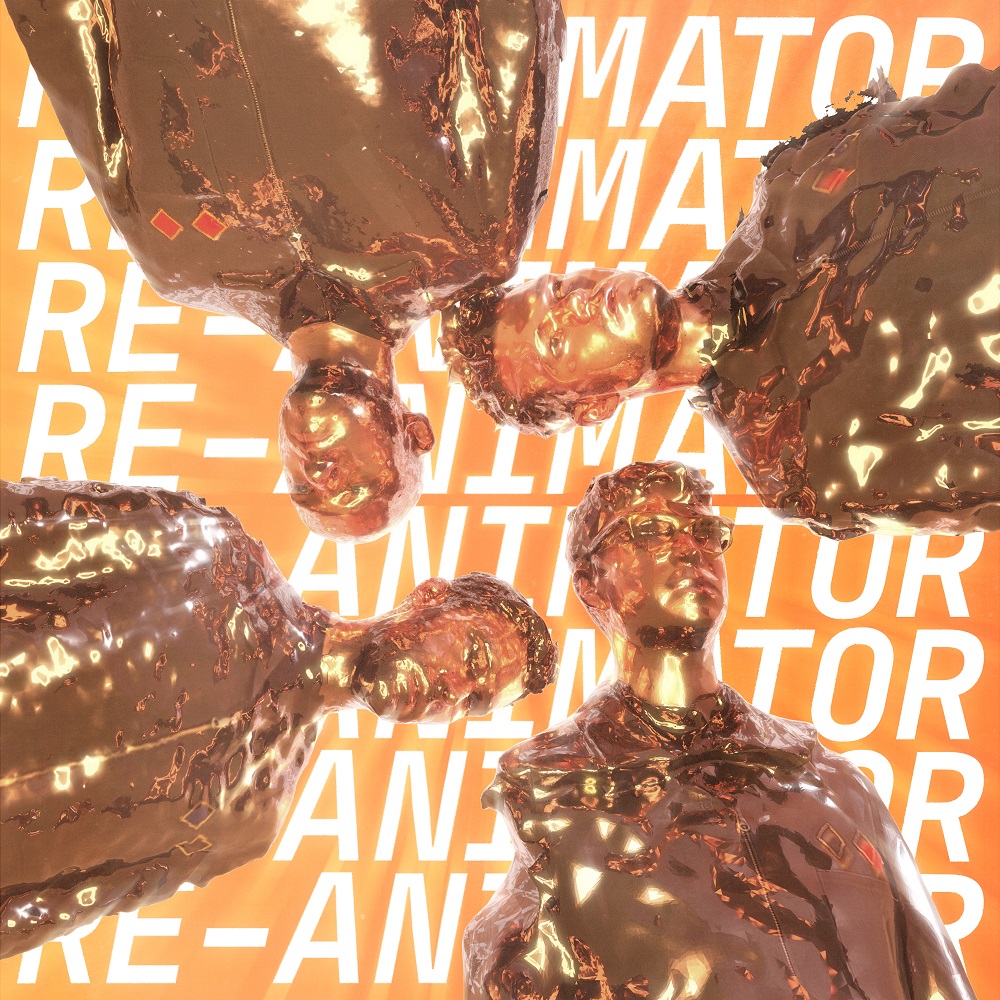 Everything Everything Release New Album "Re-Animator"
September 11, 2020
Everything Everything have today released their eagerly anticipated new album 'RE-ANIMATOR'. The album has emerged to widespread critical acclaim, with many hailing the band's visionary cocktail of intricate experimentation and immediately accessible art-pop.
LISTEN TO RE-ANIMATOR HERE
FEATURING THE NEW SINGLE 'BIG CLIMB'
"Re-Animator packs global anxiety and paranoia into exquisitely crafted songs. A superb album." ***** – The Independent
"The idea of a comprehensive new chapter being opened for the band is hard to ignore." **** – NME
"Restlessly creative." **** – Q
"Intricate yet seamless electronic art pop." 8/10 – Uncut
"A supremely intricate record which unfolds further with every listen." **** – DIY
"This is a way-out, very freaky record. And it's brilliant." **** – i
"A glittering parade of future-pop endeavour lit up by personal insight, Everything Everything charm by their openness – long may they continue" **** – CLASH
The band have launched the album alongside a video for the new single 'Big Climb'. Arguably the most striking track on the new album, it's a groove-laden hybrid of off-kilter disco and taut funk, with Jonathan Higgs' semi-rapped vocals presenting a nihilistic call-to-arms for the youth of today to continue to campaign against environmental destruction.
The accompanying video presents Everything Everything as you've never seen them before: slick-suited city boys. It's partly a satirical swipe at the current push to get workers back in the office, but plays around the song's central hook, "We're not afraid that it will kill us, we are afraid that it won't", a reference to online teenage nihilism regarding climate disaster. Footage of the yuppie-fied band is interspersed with images showing the horror of a planet already plagued by climate change.
The band commented:
"We started to notice a lot of online dejection at the state of the world that young people stand to inherit. It was nihilistic, but perfectly understandable and basically rational. They are inheriting a rapidly warming planet with few jobs and little affordable housing, created by previous generations who seem utterly unapologetic. The attitude is 'We fucked it, now it's your problem so you fix it.' It's shameful that we're relying on fifteen year olds to lead the way. We wanted to satirise all of that."
The 'Big Climb' video is the latest video directed by the band themselves, having also made the videos for 'In Birdsong', 'Arch Enemy', 'Planets' and 'Violent Sun'.
Their fifth album 'RE-ANIMATOR' was created in two stages. A year of writing and demoing was followed by two weeks recording at RAK last December with producer John Congleton (St. Vincent, Sharon Van Etten, David Byrne). He complemented the band's back-to-basics nature by encouraging them to record quickly and decisively. It's a looser, organic sound that heightens their focus on the fundamentals of songwriting.
Inspiration came thick and fast: wonderment at the wider world despite the horror of its politics; existentialism, the prolonged, if fading, youthfulness of being in a touring band; and the ominous threat of climate change. All things which contribute to a sense of one door closing while another stands ajar.
Everything Everything celebrated the release of the album by playing two innovative virtual reality concert events. The'Everything Everything: Virtual RE-ANIMATOR' shows heralded a new standard in the world of interactive music events. The band's set was complemented by a range of visual elements, drawing on the video content and aesthetic of the 'RE-ANIMATOR' campaign, as well as aspects that were inspired by their first four albums. Fans also embraced its interactive real-time experiences, which allowed them to meet the band and other fans, wear virtual merch and even fly around the virtual amphitheatre environment.
'RE-ANIMATOR' follows 2017's 'A Fever Dream', which debuted at #5 on the Official UK Albums Chart. It was nominated for the Mercury Prize as well as two Ivor Novello Awards, and the band celebrated by playing their biggest headline show to date at London's Alexandra Palace.
Everything Everything will play their first UK and Ireland tour in support of the album next March. Any remaining tickets are available here.
The dates are:
MARCH
19th – Nottingham, Rock City
20th – Birmingham, O2 Academy
22nd – Norwich, UEA
23rd – Liverpool, O2 Academy
25th – Manchester, Academy
26th – Glasgow, SWG3 – Galvanizers
27th – Newcastle, O2 Academy
29th – Leeds, O2 Academy
30th – Bristol, O2 Academy
APRIL
1st – London, Roundhouse
3rd – Brighton, Dome
5th – Dublin, Olympia Theatre