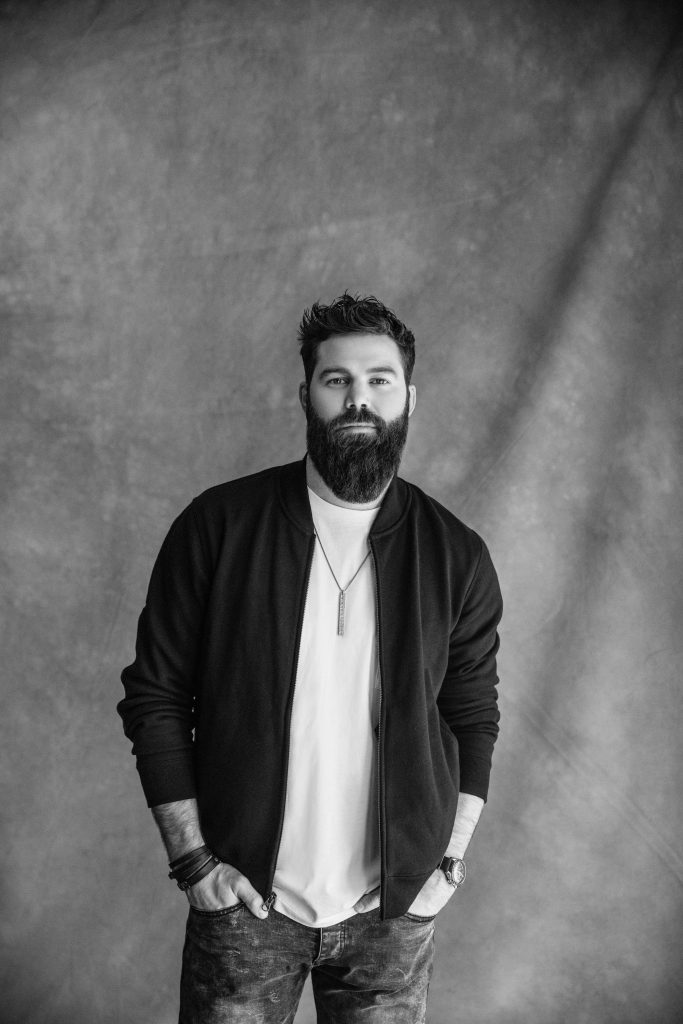 JORDAN DAVIS TOPS CHARTS WITH "SLOW DANCE IN A PARKING LOT"
April 7, 2020
2020 ACM Best New Male Artist Nominee Notches Third Consecutive

Country Airplay No. 1 from His Debut Album, Home State
NASHVILLE, Tenn. —  It was a dream of becoming a songwriter that first brought Shreveport, Louisiana nativeJordan Davis to Nashville in 2012. A lot has changed for 2020 ACM Best New Male Artist of the Year nominee since moving to Music City. From signing a record deal and racking up over one billion streams of his debut albumHome State to touring the country playing for fans and now notching his third consecutive No. 1 single with "Slow Dance in a Parking Lot," one thing has remained constant for the breakthrough hitmaker, his love for the craft of songwriting.

When Davis sat down with co-writer Lonnie Fowler for a writing session in 2015 – their first together – he was feeling creatively spent after a week of writing daily. But as the two got to know each other, discussing hometowns and first dates, it was Fowler's story of his first date with his now-wife that became the foundation for the already Gold Certified "Slow Dance in a Parking Lot."

"When Lonnie told me the story of that first date with his wife…he was taking her home from their college formal and didn't want the night to end, so he pulled into a parking lot and put on Garth Brooks' 'She's Every Woman' and asked her for one last dance. I just thought 'man, that captures everything country music is about right there,'" shares the man Billboard and Rolling Stone have dubbed an "Artist to Watch."

Davis continues, "Sharing the truth in three and a half minutes…that is what a good country song does. It is what we wanted to do with 'Slow Dance,' tell this real and honest love story. It's been great to see that authenticity resonate with fans. From slow dancing at our shows to sharing their own videos on socials slow dancing in parking lots, they've really embraced it. Big thanks to Lonnie for letting me share his story and to the fans and country radio for their continued support. I couldn't be more proud or thankful."

The song Taste of Country called "a down-to-earth love song," is the third single from Davis's debut album Home State. It marks his third consecutive No. 1, following the 2x Platinum Certified "Singles You Up" and Platinum Certified "Take It From Me."

And as Forbes recently noted, "the hits just keep coming" for Davis. This success follows a string of recent releases including the deeply personal "Detours," "Trouble Town" which also served as the name of his just wrapped headlining Trouble Town Tour,  a collaboration with pop star Julia Michaels called "Cool Anymore," as well as an Amazon Original cover of Jo Dee Messina's 1996 hit "Heads Carolina, Tails California."

For additional information, visit jordandavisofficial.com. Follow Jordan on Instagram, Twitter, and Facebook.

About Jordan Davis:
MCA Nashville's Jordan Davis has been named an "Artist to Watch" by Billboard, Rolling Stone, CMT, Pandora, Shazam, Amazon Music, Sounds Like Nashville, The Tennessean, SiriusXM, Whiskey Riff, and more. A Native of Shreveport, Louisiana, Jordan graduated from LSU and briefly pursued the path of his degree working as an environmental consultant; however, his passion for music and songwriting eventually compelled him to move to Nashville in the summer of 2012. Jordan's debut album Home State has accumulated 1 billion streams worldwide and features his current No. 1 hit single "Slow Dance In A Parking Lot" as well as two recent back-to-back hits Double Platinum-Certified "Singles You Up" and Platinum-Certified "Take It From Me." In 2019 Jordan won Best New Country Artist at the iHeart Radio Music Awards and was a nominee for ACM New Male Artist of the Year. He was also named Billboard's Top New Country Artist of 2018 as well as Country Aircheck/Mediabase's Most Heard New Artist of 2018. The hitmaker recently released a collaboration with GRAMMY-nominated artist Julia Michaels titled "Cool Anymore." The track was written by Jordan and Julia along with Nicolle Gaylon, Ross Copperman and Emily Weisband. The singer/songwriter has previously toured with the likes of Rascal Flatts, Jake Owen, Kip Moore, Brett Young and Old Dominion. Davis recently headlined his Trouble Town Tour hitting over 20 cities including Los Angeles, Atlanta and Denver with up-and-comers Kassi Ashton and Hailey Whitters on select dates. For additional information, visit jordandavisofficial.com.