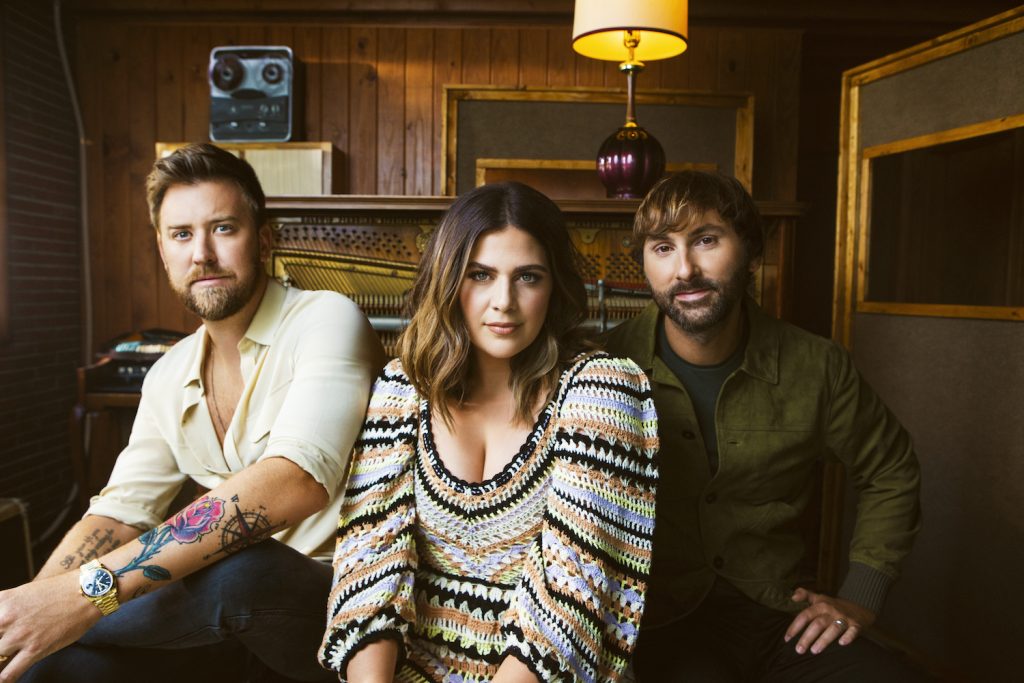 Lady A Wraps Fan-Driven "Request Line Tour"
November 2, 2023
LADY A WRAPS FAN-DRIVEN REQUEST LINE TOUR THIS WEEKEND, DUBBED "A TOUR UNLIKE ANY OTHER"
Tour Featured Nightly Requests from Local Fans and First Taste of Unreleased Music
The Group Recently Released Heartfelt New Track, "A Love Song" – Listen HERE
Nashville, TN – November 1, 2023 – Lady A wrapped their unique, fan-focused REQUEST LINE TOUR, an experience "unlike any other" (The New York Post), with shows in New York City, Syracuse and Washington, D.C. this weekend. After first kicking the tour off this spring with back-to-back sold out shows at Nashville's Ryman Auditorium, this weekend marked the end of a 22-stop immersive fan experience for the trio, with each stop "packed with fan favorites and a truly engaging take on a tour that left fans wanting more" (All Music Magazine).
"The Request Line Tour was full of joy, connection, laughter and love," described Hillary Scott. "Every night was special and I loved every single second."
"This was definitely my favorite tour we have ever done – each night was a trip down memory lane since we got to play songs we haven't played in years," shared Dave Haywood. "It was also really inspiring to be able to put together a set list each night while listening to actual voicemails from fans."
"To be able to encompass our 17 year career into one show was so gratifying," added Charles Kelley. "I loved how this show combined a high-energy feel with a storytelling aspect as well. It was a really special tour and I had a blast."
Every night, the show involved Lady A playing voicemail requests from fans in attendance at the venue, "forming an entirely unique fan connection" (Music Row). Each tour stop brought forth unforgettable moments that ran the gamut from celebrating birthdays of seven year old fans, signing set lists for a fan that knew the words to every song, to bringing a bride-to-be on stage to sing a Shania Twain cover. Friday night's show in New York City also allowed for many heartfelt moments in particular, such as the band playing a voicemail from an audience member requesting his wedding song, Lady A's "Heart of the World," which the trio then performed. Noted as "a long overdue celebration between the band and their fans" (American Songwriter), the tour also proved to be the perfect place to give audiences an early listen to Lady A's new music, leading to the recent release of tracks "Love You Back" and "A Love Song." The tracks can be streamed HERE.
Additionally, Lady A's chart-topping hit, "Champagne Night," was recently officially PLATINUM-certified by the RIAA. Now tallying eight Platinum singles – including their 11X PLATINUM hit "Need You Now" (the highest certified song by a Country group) – Lady A is best known for rich vocal harmony, vivid emotional writing and a smooth fusion of country, rock and pop, having now long been a model of mainstream success. The group has become one of the 21st century's premier vocal groups, blending deeply felt emotions with classic Country sounds. As a Country-radio staple, the trio has amassed record-breaking success ushering in 11 No. One hits with more than 18 million album units and 34 million tracks sold and nearly 5 billion digital streams. They have also earned ACM and CMA "Vocal Group of the Year" trophies three years in a row and countless other honors including seven GRAMMY awards, Billboard Music Awards, People's Choice Awards, Teen Choice Awards and a Tony Award nod. For more information, visit LadyAMusic.com.