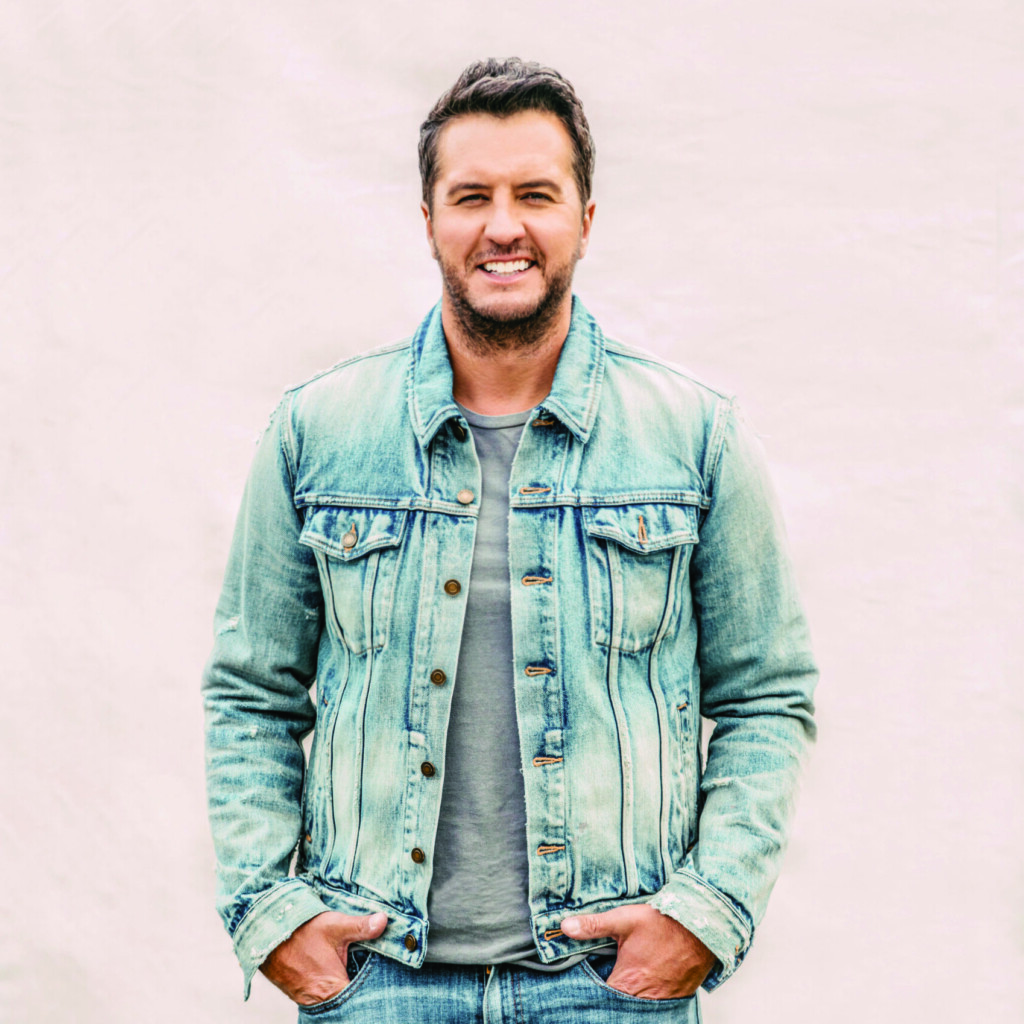 Luke Bryan Announces Final Vegas Dates, Plays Nashville's Bridgestone & Lands People Magazine Cover
August 9, 2023
Luke Bryan Announces Final LAS VEGAS Shows at Resorts World Theatre
"COUNTRY ON TOUR" Comes to Nashville's Bridgestone Arena this Saturday
PEOPLE Magazine Cover Story out this Week
NASHVILLE – (Aug. 9, 2023)- Country music superstar Luke Bryan has announced the final dates of his record-breaking headlining engagement, "Luke Bryan: VEGAS" at Resorts World Theatre inside Resorts World Las Vegas. Luke will conclude his concerts on January 6, 2024 following the success of his near two-year engagement that has welcomed fans from around the world. Tickets for his new and final dates, including a must-see performance on New Year's Eve, will go on sale to the public Friday, Aug. 18, 2023, at 10 a.m. PST. Tickets and a limited number of VIP packages for all upcoming Luke Bryan performances at Resorts World Theatre are available at axs.com/lukeinvegas.
The (six) new "Luke Bryan: VEGAS" show dates are:
December: 29, 30, 31
January: 3, 5, 6
Previously announced dates that are currently on sale include:
August 2023: 30
September 2023: 2, 3, 6, 8-9
Luke will bring his 36-city "Country On Tour" to Nashville's Bridgestone Arena this Saturday. He last played the venue in 2021 and it marked the fifth consecutive time Luke has sold-out Bridgestone Arena with two back-to-back sold-out dates in both 2013 and 2017. As in many of his last several tours, Luke has offered opening slots to many of country's rising stars and Nashville's show will include Chayce Beckham, Ashley Cooke, Jackson Dean and DJ Rock.
Luke lands on the cover of People Magazine this week sharing details on the many ways his fans can see him live. From the "Country On Tour" routing across the U.S. to the Vegas concerts, Farm Tour and Crash My Playa in Mexico he offers unique experiences with each. Luke's People cover will begin hitting newsstands everywhere on Friday. Read the story HERE.
For tickets and details on all concerts go to LukeBryan.com