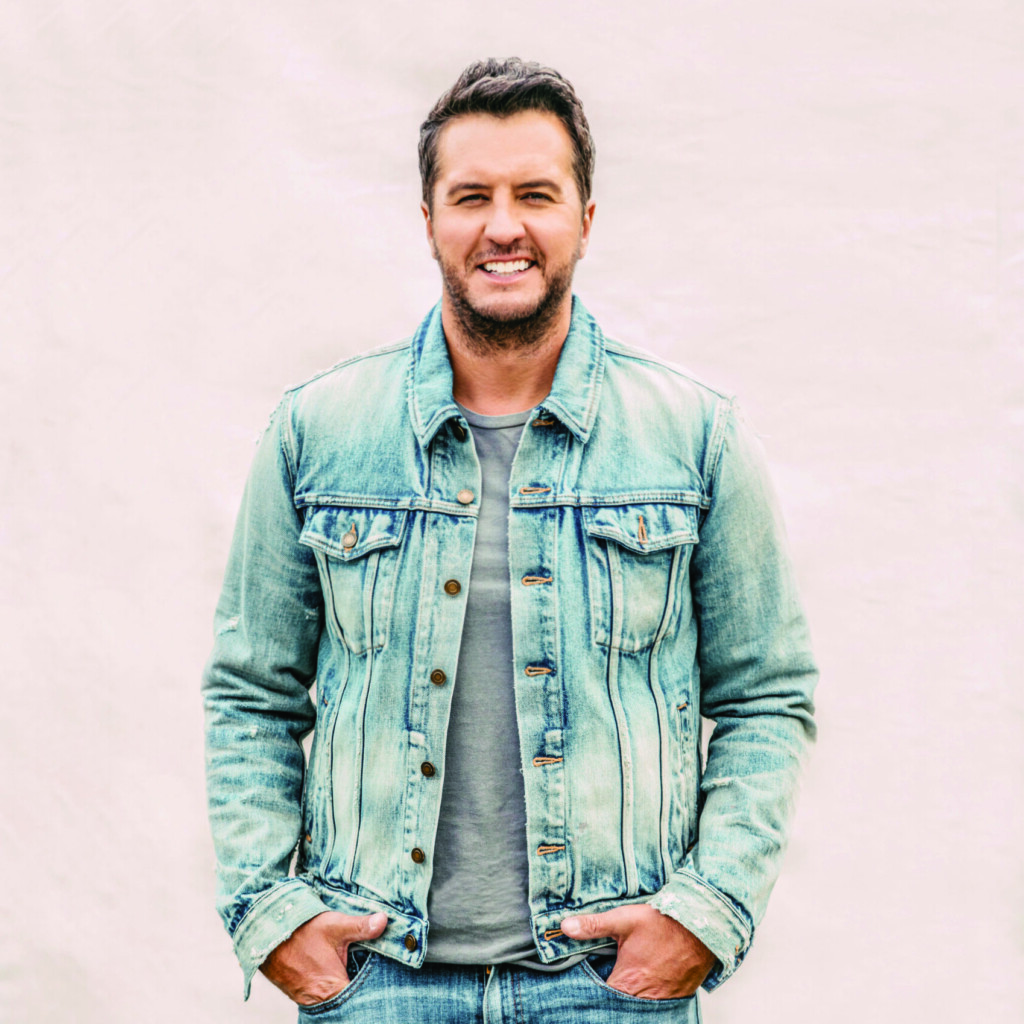 Luke Bryan Wraps Farm Tour 2023
September 26, 2023
Luke Bryan Wraps FARM TOUR 2023
83 College Schalorships Granted Since 2009
Bayer's #HerestotheFarmer Campaign in Support of Feeding America® Continues through November; Seven Million Meals Donated Since The Program Began
Fendt Donates $50,000 to National FFA Organization
Nashville – September 25, 2023 – Five-time Entertainer of the Year Luke Bryan headlined his fourteenth FARM TOUR this month playing the final show on Friday night after inclement weather caused Saturday's concert to cancel out of safety of the fans. Luke's annual tour brings a large-scale concert into small towns setting up stages in the fields of local farmers. Kameron Marlowe, Chayce Beckham, the Peach Pickers and DJ Rock were this year's special guests.
Thousands and thousands of fans have attended the tour each year since its inception in 2009. Luke continues to give back to the farmers by awarding college scholarships to students from farming families who are attending the local college or university near the tour stops. To date, 83 college scholarships have been granted.
Continuing a partnership that began in 2015, Bayer joined the tour as presenting sponsor and teamed up with Luke for their annual Here's to the Farmer initiative benefitting Feeding America. The campaign celebrates America's hard-working farmers for helping provide people in the U.S. and around the world access to critical health and nutrition, and encourages fans to share #HeresToTheFarmer on their social media channels now through November 30, 2023. In support, Bayer will help provide one million meals* to people experiencing hunger through the Feeding America network of food banks.* With this year's contribution, more than seven million meals have been donated since the inception of the partnership. New this year, #HerestotheFarmer is a part of Bayer's larger "Take Care, Now" campaign which brings together Bayer, Kroger, and Luke Bryan to remind rural America to "Take Care, Now" and helps alleviate care deserts in rural America, areas significantly impacted by both food insecurity and limited access to healthcare. ($1 helps provide at least 10 meals secured by Feeding America on behalf of local member food banks. From 06/01/2022 to 10/31/2022 Bayer guarantees the financial equivalent of 1,000,000 meals ($100,000) in conjunction with the promotion.)
Luke joined Farm Tour sponsor Fendt in creating the Luke Bryan's Boldly Grown Peanuts, a limited-edition packaged snack. When the limited supply sold-out, Fendt donated $50,000 to the National FFA Organization, the premier youth organization that prepares members for leadership and careers in the science, business, and technology of agriculture. Luke also rewarded fans who made the donation possible with a fourth "surprise" flavor: Backroads Bourbon.
Farm Tour 2023 is sponsored by Bayer, Farmland, Fendt, and Citi.
About Luke Bryan
During his career, Luke has amassed a total of 21.7 Billion global streams, 11.5 Million global album sales and 52 Million track sales worldwide. He is the most digital single RIAA certified country artist of all time with 83 Million units and 15.5M album certified units for a total of 98.5M. He was recently presented with the SoundExchange Hall of Fame Award in recognition of his standing as one of the most streamed artists in SoundExchange's 20-year history.
His headline concert tours have played sold-out shows for millions and millions of fans inclusive of nearly 40 stadium concerts, Farm Tours, Spring Break shows, and eight sold-out 'Crash My Playa' destination concert events. At Luke's recent sold-out Bridgestone concert- his sixth consecutive- Billboard touted, the "key to his success as one of country music's foremost ambassadors for more than a decade has been his long-perfected onstage blend of lovable goofball, sultry swagger and positive attitude."
Luke has won 50+ major music awards including five wins as Entertainer of the Year. Additional awards include six recognitions as a CMT Artist of the Year, NSAI Artist/Songwriter of the Year, the first-ever recipient of the ACM Album of the Decade Award for Crash My Party, seven CMT Music Awards, five Billboard Music Awards, and four American Music Awards—as well as being named Billboard's Top Country Artist of the 2010s, the Most Heard Artist of the Decade by Country Aircheck, and the Artist Humanitarian Recipient by the Country Radio Broadcasters.
On November 8 Luke and NFL superstar Peyton Manning will return to host "The 57th Annual CMA Awards" to be broadcast live from Nashville's Bridgestone Arena 8:00-11:00 PM/EST) on ABC. And in 2024, Luke, Katy Perry and Lionel Richie will return as celebrity judges for their seventh season on ABC's American Idol.

About Bayer
Bayer is a global enterprise with core competencies in the life science fields of health care and nutrition. Its products and services are designed to help people and the planet thrive by supporting efforts to master the major challenges presented by a growing and aging global population. Bayer is committed to driving sustainable development and generating a positive impact with its businesses. At the same time, the Group aims to increase its earning power and create value through innovation and growth. The Bayer brand stands for trust, reliability and quality throughout the world. In fiscal 2022, the Group employed around 101,000 people and had sales of 50.7 billion euros. R&D expenses before special items amounted to 6.2 billion euros. For more information, go to www.bayer.com; Twitter, Facebook, Instagram, LinkedIn.
About Farmland
Founded in 1959, Farmland is the maker of high-quality, flavorful meats. Rooted in rich traditions of America's heartland, Farmland is committed to a strong work ethic, community, substance over flash, and wholesome, quality food that people feel good about serving. Farmland's robust portfolio of products includes varieties of bacon, sausage, ham and lunch meat. For more information about our products and recipe inspiration, please visit www.FarmlandFoods.com or follow us on Facebook (@FarmlandFoods), Instagram (@farmlandfoods) or Twitter (@FarmlandFoods). Farmland is a brand of Smithfield Foods.

About Fendt
Fendt is AGCO Corporation's leading high-tech brand for customers who demand nothing but the best quality from their machines and services. Fendt tractors, planters, combines and sprayers provide customers with innovative technology to improve performance, efficiency and profitability. Using resource-friendly solutions from Fendt helps farmers and contractors worldwide to work in a sustainable way. For more information, visit www.fendt.com or follow Fendt on Twitter (@Fendt_NA), Facebook (@FendtNorthAmerica), YouTube (Fendt TV) and Instagram (@Fendt.Global).