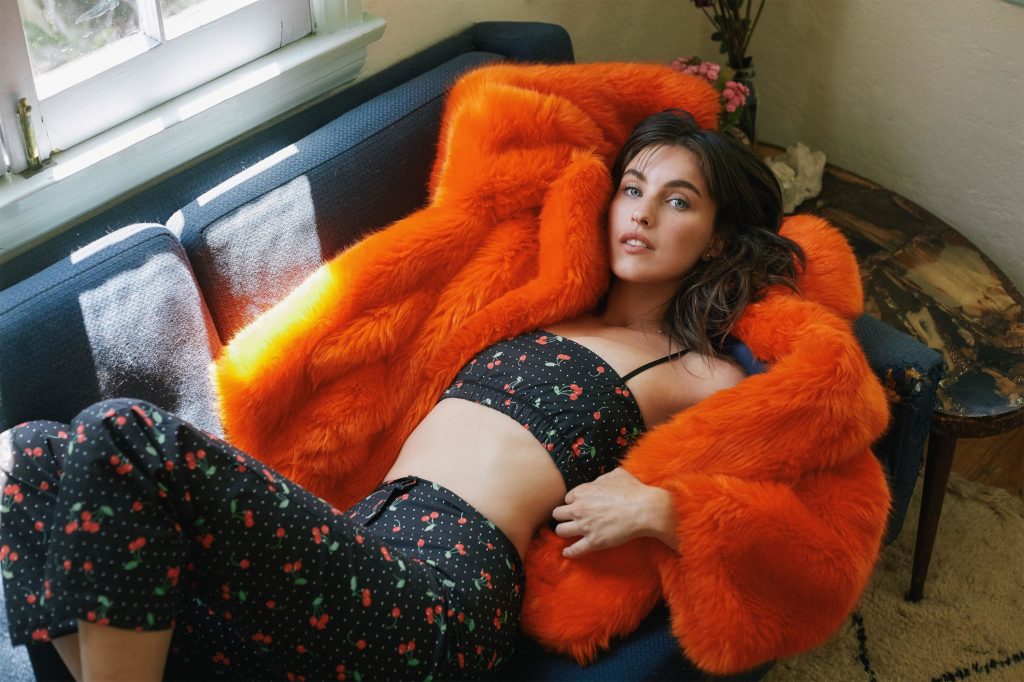 Margaret and Rainsford Qualley Explore a Passionate (and Very Mature) Love Connection in a New Music Video
July 27, 2017
If their newest music video is anything to go by, the Qualley sisters have a highly specific sense of humor. The 1980s pop-influenced visual was codirected by Rainsford and Margaret Qualley for Rainsford's new single, "Rendezvous." Rainsford stars in the video alongside a highly stylized and accessorized elderly couple who lustily romp around a grassy knoll while she watches through binoculars from afar.
Inspiration came from an actual voyeuristic experience, says Rainsford, a former Miss Golden Globe and the elder of the two sisters. She had been taking a break from working in the studio one day when she and her writing partner Nick Dungo happened upon a mature couple enjoying a not-so-private moment in Brooklyn's Prospect Park. "They were making out with each other super hard-core and rolling around with each other in the grass," says Rainsford. "At first, we were messing with them from a distance, playing [Marvin Gaye's] 'Let's Get It On.' " Over time, though, those amorous elders proved to be "genuinely [inspirational]:" When Rainsford and Nick got back to the studio later that day, they wrote "Rendezvous."
When it was time to create the video, Rainsford's ideal collaborator was a no-brainer. She calls her sister Margaret "the most smart, talented, artistic, creative person in the world. . . I thought it would be really awesome if she wanted to direct the video." She did, but as she had no previous experience directing a music video, they ended up directing it together. The entire process was essentially a family affair: Friends pitched in as drivers and movers, and they had to borrow their mother's car. The sisters did their own casting and styling, using Rainsford's own vintage clothing (some sourced on Etsy, some from Goodwill) to outfit the cast. The flowing polka-dotted blouse that the romantic lead wears is from a vintage store in Paris a few years ago—Rainsford says that she still wears that particular shirt all the time.
The process, from start to finish, was something of a learning experience, but ultimately a liberating one, because, as Margaret says, usually working on this type of thing there's "somebody telling you what you're doing is too weird and bizarre. . . [but] when we were directing, there was no one to tell us that."