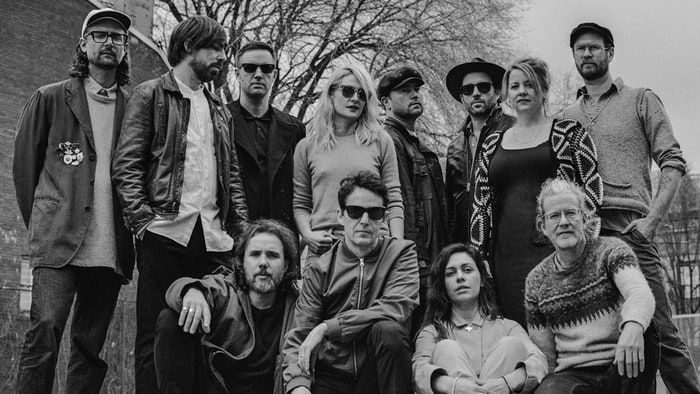 BROKEN SOCIAL SCENE reveal Spotify Singles, including Tom Waits cover
December 7, 2017
Broken Social Scene have shared their cover of Tom Waits' 'I Don't Want to Grow Up'. As part of Spotify's ongoing singles series the band performed the 1992 track as well as their Hug of Thunder song 'Skyline' live at Spotify HQ in New York – available for your listening pleasure now!
"Differing from the raw and raspy delivery found on Waits' original…Broken Social Scene's version is reflective and sweetly wistful" (Rolling Stone)
This new release rounds off a brilliant year for the band and their triumphant return with Hug of Thunder – so far featured in Long Live Vinyl, Noisey, Vulture, Drowned in Sound and Uncut's 'Album of the Year'lists for 2017. Kevin Drew and co are continuing to work on new music for release in 2018 alongside touring more of North America with headline and festival plays, kicking off with My Morning Jacket's One Big Holiday in March.
" src="cid:image001.png@01D36F80.11784CB0″ alt="image001.png" border="0″ class="Apple-web-attachment Singleton">