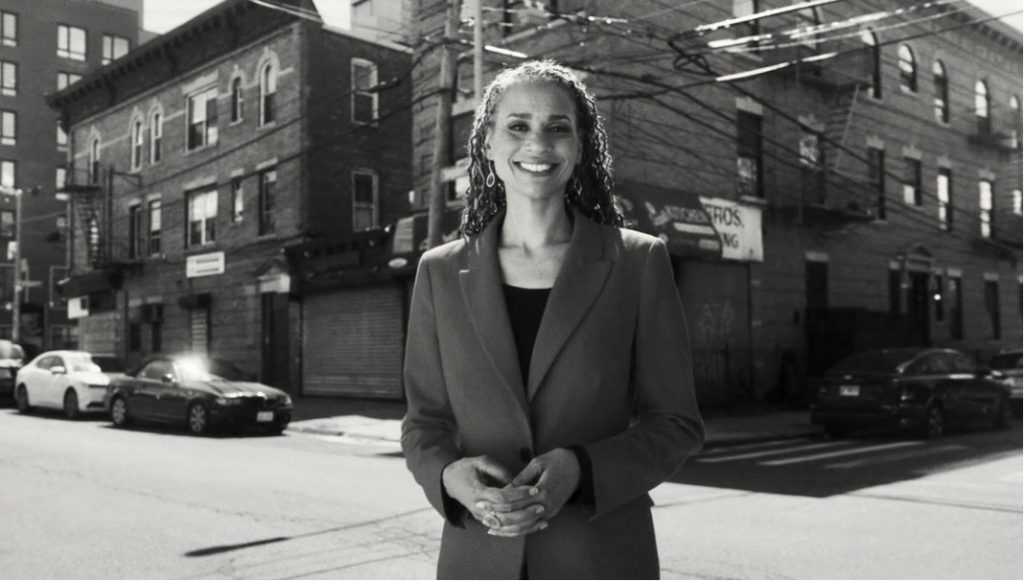 The Strokes Debut New Song In Maya Wiley For NYC Mayor Advertisement
June 21, 2021
Today, The Strokes' tease a new song in a '90s-inspired, Nike-Ad-style hype-video for New York City Mayoral candidate Maya Wiley, who has recently surged to second with endorsements from Congresswoman Alexandria Ocasio-Cortez and Elizabeth Warren.
The new song, "Starting Again," was recorded to celebrate a resurgent New York and, hopefully, Maya Wiley's mayoral primary win June 22nd. The song was co-written by Julian Casablancas and Gregg Alexander (New Radicals) and co-produced by David Kahne (Paul McCartney, The Bangles) and Gregg Alexander, all of whom support Maya Wiley's vision for a brighter and better New York City.
In a joint statement, Julian Casablancas and Gregg Alexander said: "In an era of voter suppression and mega donors dismantling democracy, it's crucial to remember New York City is too important to risk handing the reins of America's most diverse metropolis to the same kind of party machine that's controlled NY's governance for most of the 20th century… one of Brooklyn clubhouse politics, big real-estate money, and mutual back-scratching. It is time we elect Maya as the city's first woman mayor to make things better for ALL of our futures."
Footage for the advertisement was mainly shot at The Strokes' triumphant New York show at Irving Plaza on June 12, which was the first fully-vaccinated, full capacity show in NYC. The show was a fundraiser for Maya Wiley and included a set by comedian John Mulaney, and performance/appearances by Dev Hynes (Blood Orange) and Congresswoman Alexandria Ocasio-Cortez.
Additionally, The Strokes are releasing the video of their acoustic performance of "The Star-Spangled Banner" as a reminder to New Yorkers to get out and vote and make Maya Wiley the people's choice for mayor of New York. The video was originally part of the band's first ever unplugged performance which was created as a virtual fundraiser for Maya Wiley on May 15.
Watch advertisement HERE.
Watch "The Star-Spangled Banner" acoustic video HERE.