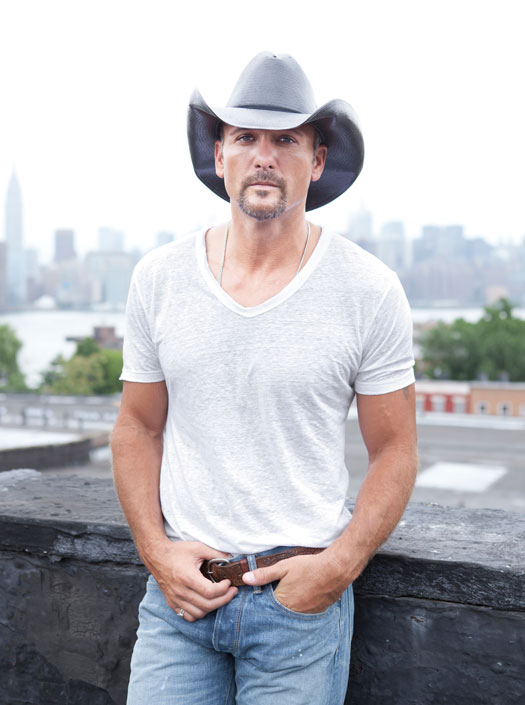 Tim McGraw Becomes the First Artist Ever to Invite Fans to Tune in Live for Making of His Music Video
November 26, 2012
Nashville, TN- Nov. 26, 2012- In a web-first, country superstar Tim McGraw is inviting fans to watch the making of his music video as it happens for his brand new single, "One Of Those Nights."  On Tues., Nov. 27 starting at 3:30 PM CST, McGraw will offer a live feed with the help of Ustream from the filming of the music video at its location in Nashville.   McGraw will be able to interact with fans and chat with them periodically throughout the shoot while giving them the chance to see how the video process works.  Tune in here and follow on Twitter.
"It's crazy that 25 years into my career, this single and this album represent a lot of firsts for me," explains McGraw. "There's a renewed feeling of creativity and excitement, and I want the fans to be part of it every step of the way. The technology that's out there today provides some cool new ways to connect with music fans, so it'll be fun to give everyone a real look at what happens on the video shoot.  I hope we can do more stuff like this as things get even busier with TWO LANES OF FREEDOM."
"One of Those Nights" is McGraw's second single from his upcoming Big Machine Records debut TWO LANES OF FREEDOM.   The album will be released Feb. 5, 2013, and covers McGraw's broadest emotional range yet, with a set of songs that looks forward and back, gets deep and gets loose, and reveals that even the biggest stars can continue to grow with consistency and maturity.   In his record-shattering career, McGraw has sold over 40 million albums, and dominated the charts with 32 No. one singles and 50 Top 10 singles.  Nielsen-BDS recently certified McGraw as the most-played Country artist of the past 20 years (1992-2012) with more than 10 million spins detected and Mediabase recognized him as the most-played Country artist in the history of their tracking service.