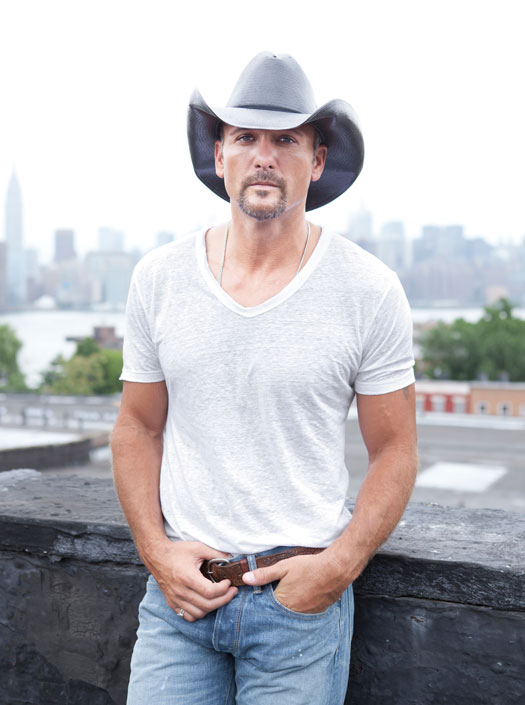 Tim McGraw Celebrates "One of Those Nights"
November 6, 2012
Country superstar Tim McGraw hosted an exclusive party in downtown Nashville on the eve of the CMA Awards where he treated a few hundred lucky guests to a performance featuring songs from his upcoming album, TWO LANES OF FREEDOM, out on Feb. 5, 2013.  The night included a performance by the Mavericks and a surprise appearance by R&B star Ne-Yo.  A lyric video for his newly released single "One Of Those Nights" shows highlights and a behind-the-scenes look at the special event with some of McGraw's industry friends.
"Special…it was just an unbelievably special night," said McGraw.  "I thought the video was a cool way to capture it and share it with all our friends who came out to celebrate with us.  There's definitely a new energy and a feeling of freedom with this record, and I think everyone there felt that in our performance that night.  It was just a blast for me and the guys to finally be able to perform the new songs and to give Nashville a preview of what's to come."
That night, Nielsen-BDS certified McGraw as the most-played Country artist of the past 20 years (1992-2012) with more than 10 million spins detected and Mediabase recognized him as the most-played Country artist in the history of their tracking service.
Check out the lyric video for "One Of Those Nights":