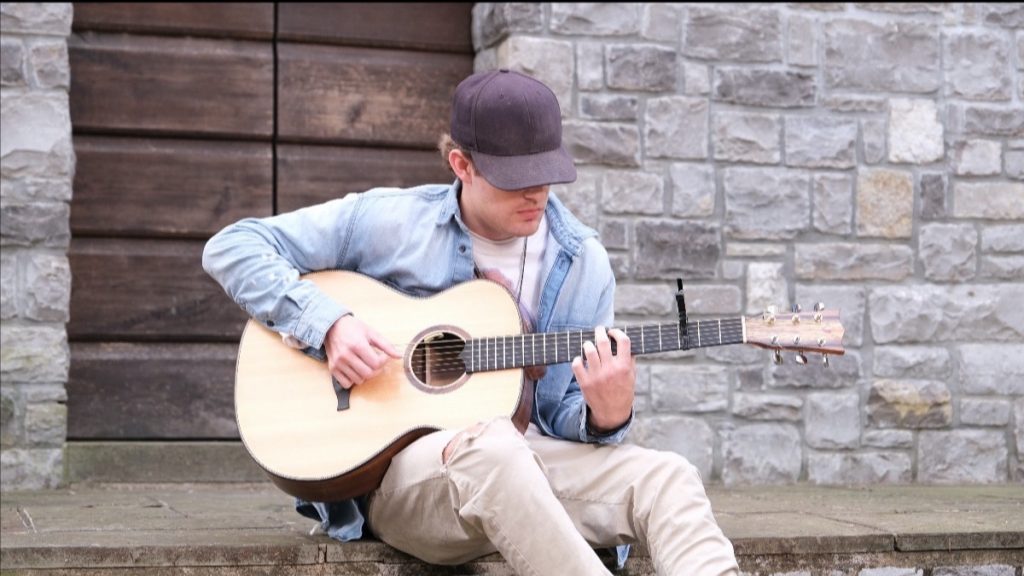 Tucker Beathard Shares "Find Me Here – (Built Up)" w/ New Music Video
November 20, 2020
TUCKER BEATHARD RELEASES "FIND ME HERE – (BUILT UP)" ALONGSIDE RAW NEW MUSIC VIDEO FOR THE "SOUL-PIERCING TRACK"
Beathard Offers Fans A Different Take On The "Searing" Song Featured On His Acclaimed Album KING
Nashville, TN – November 20, 2020 – Warner Music Nashville's Tucker Beathard is offering fans an impactful take on one of the most honest songs of his career, releasing his "searing" (Billboard) song and new music video for "Find Me Here – (Built Up)" available to listen here and watch here respectively.  Co-written and co-produced by Beathard, he first shared the "Broke Down" arrangement of the "soul-piercing track" on his recently released record KING, and today he is telling the story of the song through the new music video that translates a "sinner's journey to redemption" (PEOPLE) with Beathard embracing his role as the protagonist.
Beathard continues to garner respect and acclaim for his storytelling, unique sense of melody and wordplay. Beathard's recent LP KING, the final installment of his 20-plus song opus and debut double album, has been revered as the project that "catapults Beathard towards legendary status as a songwriter, as an artist and as a person that continues to evolve with every note" (American Songwriter) and spotlighted for its "boisterous country-rock vibe, throbbing with propulsive energy" (Music Row) as he "finds his musical footing" (Tennessean).
The first country artist to release a debut double album, singer/songwriter Tucker Beathard's first installment, "Nobody's Everything," was immediately praised as Beathard digs deep on the vulnerable collection that focuses on Beathard's craft and shine a light on an artist that continues "generally blowing folks' minds with his catalog of heartbreak-heavy tunes" (NOISEY/ VICE). Citing influences ranging from Blink 182, Kings Of Leon to Led Zeppelin and AC/DC, Beathard's homegrown sound is turning heads. Following the independent release of "Nobody's Everything," Beathard signed a major recording deal with Warner Music Nashville. Beathard immediately garnered attention as "a country breakout," (Entertainment Weekly) with his debut Top 5 breakout anthem "Rock On" and touring relentlessly including major festival including Lollapalooza, Bonnaroo, Austin City Limits Festival, Stagecoach and Faster Horses Festival, often playing upwards of 200 shows a year. Between touring, Beathard, a prolific songwriter, can be found in the studio, writing, recording, and playing his music. For more information, visit tuckerbeathard.com or follow him on Instagram: @tuckerbeathard, Twitter: @TuckerBeathard and Facebook: facebook.com/tuckerbeathardmusic.