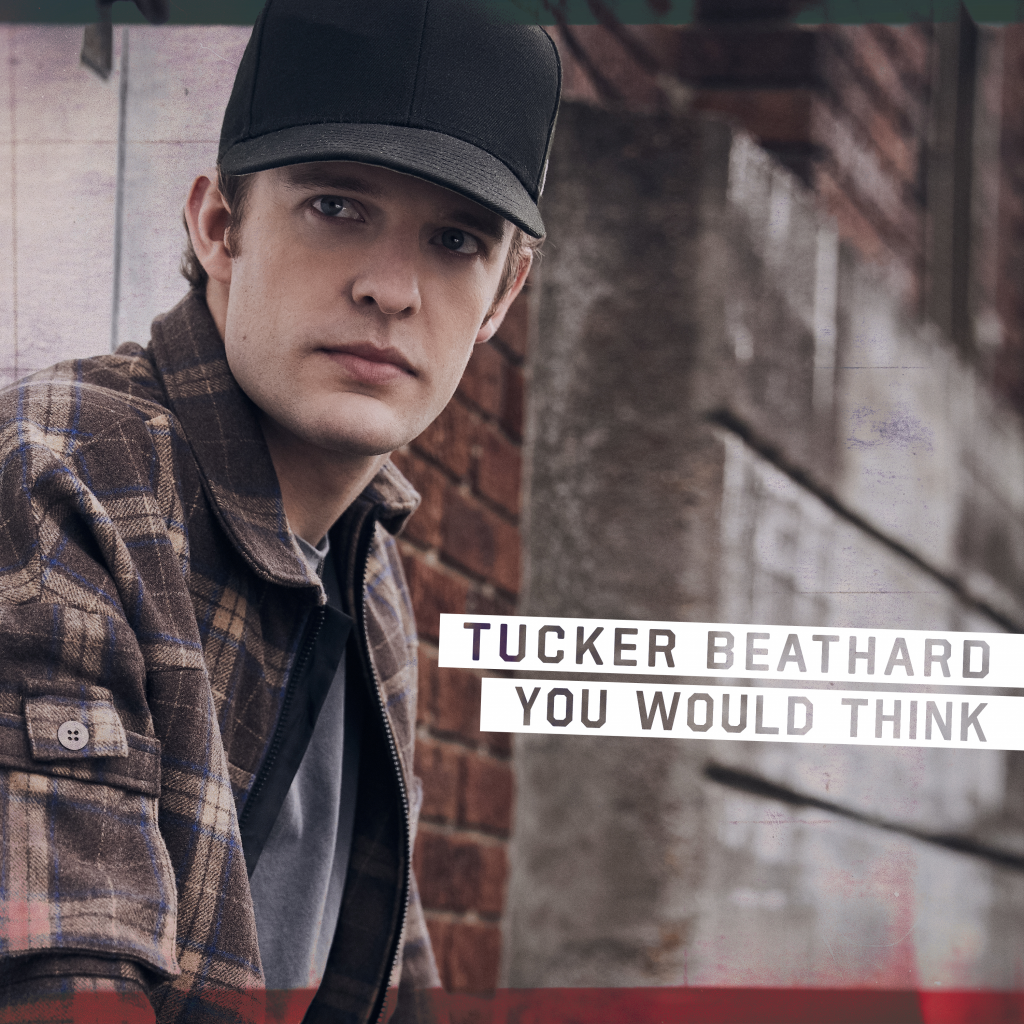 TUCKER BEATHARD'S INNATE STORYTELLING ABILITY SHINES ON NEW SONG "YOU WOULD THINK"
February 21, 2020
American Songwriter Shares Exclusive Interview and More Details On The New Track Here
Beathard Tapped To Spend The Summer On Brooks & Dunn's REBOOT 2020 TOUR
Warner Music Nashville's Tucker Beathard revealed a new song, "You Would Think," today as the next track from the upcoming second chapter of his debut double album: available to listen HERE. Written by Beathard, Donovan Woods and Casey Beathard, he shared more details with American Songwriter as the "moving song… deals with some potent emotions." Beathard also co-produced and played lead guitar and drums on the song.
"You Would Think" continues to showcase the calibre of Beathard's songwriting talent, which has been consistently revered by critics calling "his sense of wordplay, melody and story, second to none… As a writer, he's willing to press a song for maximum meaning" (HITS).
"What I love about songwriting is that it can be so personal, but you also get to tell stories for other people and from other people's outlook," explained Tucker Beathard. "With this song, I think when people initially hear it they might automatically assume it is about a romantic relationship, but when we were writing it we felt like it could be from the viewpoint of so many different relationships, whether it be romantic or even a family dynamic like a child to his or her parent. I think when you listen to it with that in mind it gives you a whole different perspective of the song."
The new track follows the release of the "vulnerable and painfully real" (Music Row) song "Find Me Here" and "Better Than Me" heralded as "kinetic, arena-country gold" (Rolling Stone), both taken from Beathard's upcoming second installment. Recently wrapping his own headlining club tour in December, Beathard has been tapped as an opener on Brooks & Dunn's REBOOT 2020 Tour which will kick off in St. Louis, MO on May 15.
The first country artist to release a debut double album, singer/songwriter Tucker Beathard's first installment, Nobody's Everything, was immediately praised as Beathard "bares his soul" on the vulnerable collection that focuses on Beathard's craft, bringing "smart pieces from a singular mind, the kind of material that comes from someone who marches to his own drum and mines that perspective for his worldview" (Billboard). With co-writer, co-producer and guitar and drum credits on the release, while citing influences ranging from Blink 182, Kings Of Leon to Led Zeppelin and AC/DC, Beathard's homegrown sound is turning heads. Following the independent release of "Nobody's Everything," Beathard signed a major recording deal with Warner Music Nashville. Beathard immediately garnered attention as "one of country music's hottest young acts" (Pitchfork) with his debut Top 5 breakout anthem "Rock On" and touring relentlessly including major festival including Lollapalooza, Bonnaroo, Austin City Limits Festival, Stagecoach and Faster Horses Festival, often playing upwards of 200 shows a year. Between touring, Beathard, a prolific songwriter, can be found in the studio, writing, recording, and playing his music. For more information, and for a full list of tour dates visit tuckerbeathard.com or follow him on Instagram: @tuckerbeathard, Twitter: @TuckerBeathard and Facebook: facebook.com/tuckerbeathardmusic.