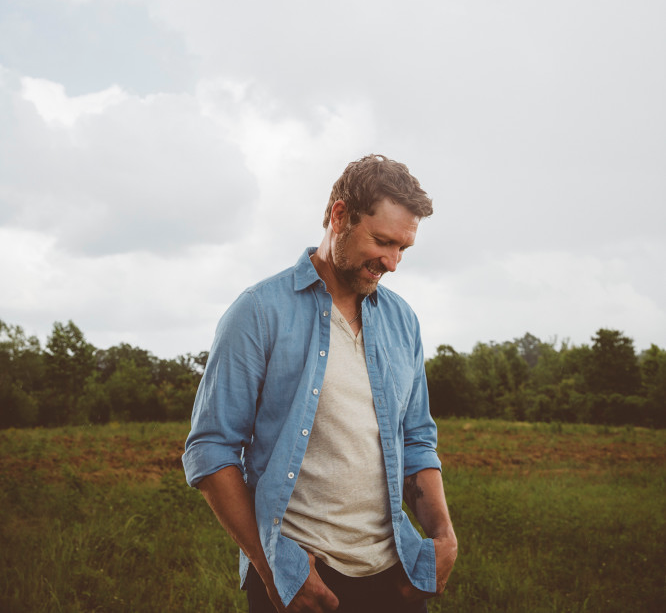 CRAIG MORGAN LAUNCHES "AMERICAN STORIES" CONCERT EXPERIENCE
September 12, 2016
Country music entertainer, military veteran and award-winning TV host CRAIG MORGAN is launching the "American Stories" concert experience next month. The limited engagement shows with Third Day front man MAC POWELL will span six cities from October through November with tickets available at CraigMorgan.com.
The "American Stories" limited engagement concert experience will feature power acoustic performances by Morgan and Powell, who collaborate on the inspiring ballad "Hearts I Leave Behind" from the country singer's recently released Black River Entertainment album, A Whole Lot More To Me. The pair will later take the stage together along with our nation's military heroes, veterans, and other very special guests to celebrate American values through music and storytelling.
"Country music is all about storytelling and that's the idea behind these shows," said Morgan. "Me and Mac and some of our friends will share the songs and stories that move us and inspire us as Americans all while we celebrate the values of this great nation we call home."
Craig Morgan's "American Stories" concert experience:
October 29 Peoria, IL Limelight
November 10 Washington, D.C. Warner Theatre
November 11 Roanoke, VA Berglund Center
November 17 Manitowoc, WI Capitol Civic Center
November 18 Milwaukee, WI Northern Lights Theatre
November 19 Warsaw, IN Wagon Wheel Theatre
Learn more about the limited engagement "American Stories" concert experience HERE.
The Black River Entertainment recording artist's ninth album, A Whole Lot More To Me, released June 3rd and includes "I'll Be Home Soon" and "When I'm Gone." Co-produced by Craig and Byron Gallimore (Tim McGraw, Faith Hill, Lee Ann Womack), Morgan co-wrote nearly half of the album's tracks with some of Music City's hottest writers like Josh Osborne, Kevin Denney, Jim McBride and Phil O'Donnell.