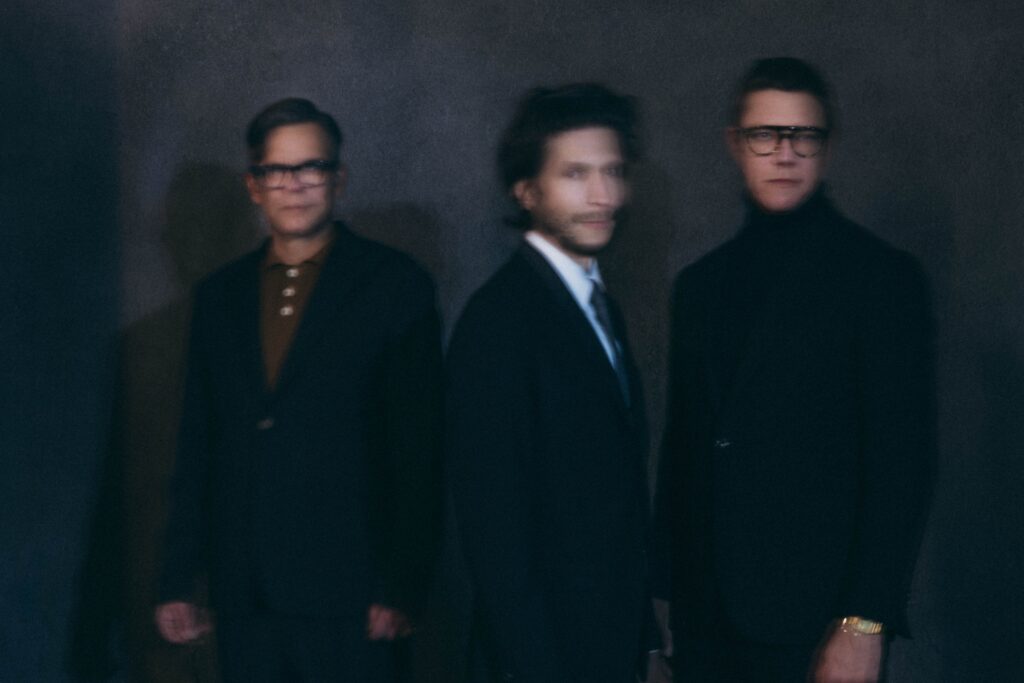 INTERPOL x WATER FROM YOUR EYES COLLABORATE ON "SOMETHING CHANGED (INTERPOLATION)"
July 13, 2023
WATER FROM YOUR EYES INVERT INTERPOL'S "SOMETHING CHANGED" INTO A DUET
TAKEN FROM INTERPOL'S COLLABORATIVE 'INTERPOLATIONS' PROJECT
ALSO FEATURING DANIEL AVERY, MAKAYA MCCRAVEN, JEFF PARKER & JESU
Water From Your Eyes have taken on recent touring companions Interpol's track "Something Changed" as part of the latter's 'Interpolations' project, which sees songs from Interpol's latest album 'The Other Side Of Make-Believe' reimagined by different artists. Listen HERE.
Taking the original's punch-drunk piano shuffle and brooding vocals and subjecting them to an expertly wielded sonic and rhythmic sledgehammer, the interpolation adds vocals from Water From Your Eyes vocalist Rachel Brown. "The idea was to invert the tone of the song, like a photo negative," says Water From Your Eyes' Nate Amos, "reframing change from something foreboding into something encouraging – as well as creating a conversation between Paul and Rachel in order to place the thoughts externally rather than internally."
The track joins recently released interpolations from Makaya McCraven ("Big Shot City"), Jeff Parker ("Passenger") and Jesu ("Toni"), with Daniel Avery's contribution to follow.
Interpol's world tour stopped in the UK this week for sold out shows in Liverpool and London's Somerset House, on which Metro had the following perspective; – https://metro.co.uk/2023/07/12/interpol-live-review-new-york-indie-heroes-at-somerset-house-19115186/
"… indie heroes Interpol bring effortless cool to London's Somerset House"
"Banks and co are truly at the peak of their powers as they step out to the Somerset House crowd"
"Arguably the most welcome surprise of the night was the encore performance of Lights from their often overlooked 2010 self-titled album. It's evolved into a force of nature as the simmering tension explodes into dizzying coda which sees Kessler devouring the feedback as he thrusts his Epiphone Casino into the amps"
"… there's no denying this was a show that will live long in the memory"