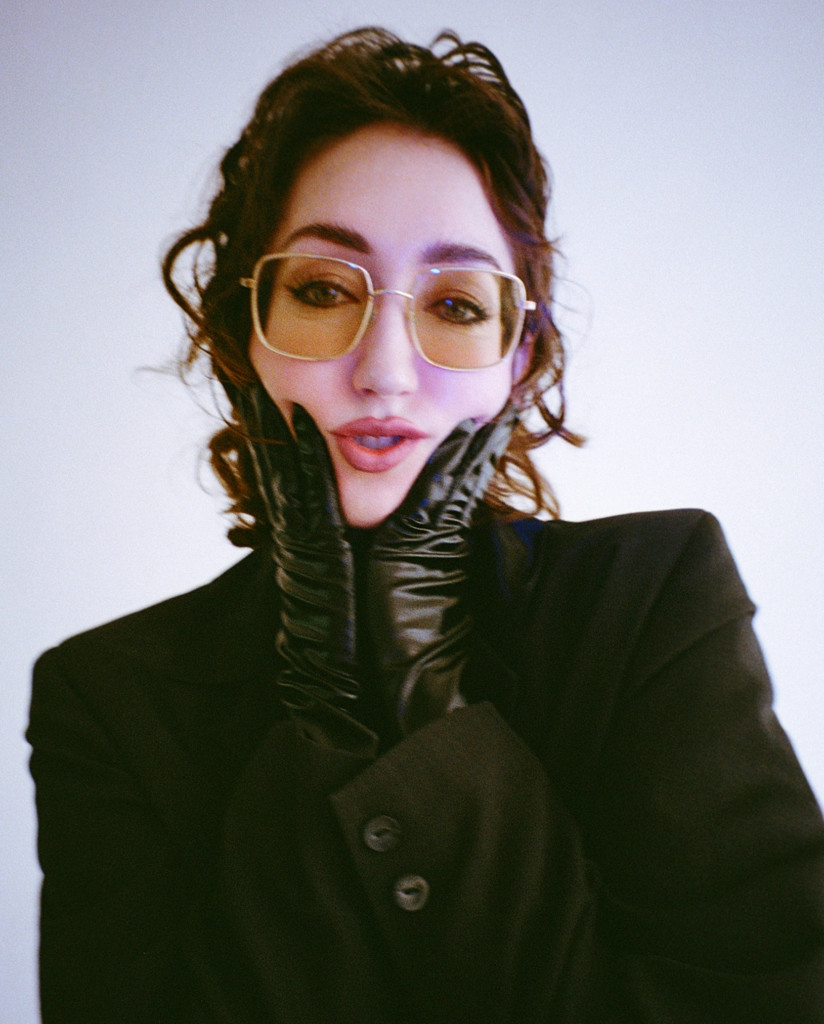 JESSICA WINTER ANNOUNCES NEW EP 'LIMERENCE'
November 28, 2022
JESSICA WINTER
OUT 10TH FEBRUARY 2023
WATCH OFFICIAL VIDEO HERE
"….Winter effortlessly blends pop and R&B with seductively spiky guitar riffs and an undeniably sultry vocal. This introspective allure is a chunk of her charm." – The Line Of Best Fit
"gothic, pop-centric cabaret" – The Guardian
"Jessica Winter is the Robert Smith-approved synth-pop goth making sad songs you can 'crance' to…" – The Forty-Five
"…makes captivating, cinematic synth pop that will speak to your inner emo kid." – NYLON
"she is an integral part of it [the alternative music scene] at the moment in pushing forward the sound of alternative music in the UK." – Jack Saunders, BBC Radio 1
Today – 15th November – Jessica Winter announces her new EP 'Limerence', out February 10th 2023 via Lucky Number on both digital and physical formats. Pre-order/Pre-save the EP using the link below. The EP announcement is accompanied by the release of new single, 'Funk This Up', the second track to be taken from 'Limerence' after the acclaimed "Choreograph".
WATCH THE VIDEO FOR 'FUNK THIS UP' HERE
On 'Funk This Up', Winter shows her versatility as an artist as she pivots from the more cinematic aesthetics present in her previous single release, 'Choreograph', and favours a more raucous, dance-heavy approach. Grounded within her unique, unmistakable style, Winter delves into everything from synth-pop, punk, and 80's glam.
Limerence was written during a time when I was trying to understand my relationship to love and my behaviours around it." says Jessica; "Love confuses me so much and I think this EP demonstrates that."
Directed by Ella Margolin and shot on VHS, the 'Funk This Up' music video is an extension of Winter's artistic vision and is testimony to her ability to create art that speaks for itself.
Speaking about 'Funk This Up', Jessica Winter said: "This song began as a conversation with myself… the verses being in the present and reacting to the choruses where I embody the more deranged temptress luring me into the depths of addiction and chaos.
The video captures two versions of the addict, the version that tries to stay balanced and together and the version that falls from the centre. We used different forms of distortion on the face and body and more extreme performance to capture the temptress."
Following a raft of UK festival and headline shows in this year, Winter will close out 2022 with a handful of London live shows, with further dates to be announced soon. Currently announced live dates are listed below.
In October, Winter released a cover of Metronomy's 'I Lost My Mind' taken from Small World (Special Edition), the upcoming Metronomy covers album. The album will be released on 29th November. Listen to the 'I Lost My Mind' single HERE.
Born and raised in Portsmouth, Jessica's first introduction into music came from an unconventional avenue. Born with Hip Dysplasia, she had her first major hip operation at 11-months old, a consequence of which meant the only seat she could adequately sit in was her family's piano stool. Confined to this space, the subsequent years saw her cultivate a gift in music and begin to develop into the artist she is today, with little to do but gaze out the window and explore her imagination.
Jessica not only self-produces and writes all of her own music, but also lends her talents to a host of other high-calibre artists too including The Big Moon, Jazmin Bean, Phoebe Green, Sundara Karma, Walt Disco and Brodka. More music and further news on Jessica Winter will follow soon.
PRE-ORDER/PRE-SAVE 'LIMERENCE' HERE
'LIMERENCE' EP TRACK LISTING
1. Choreograph
2. Clutter (feat. Lynks)
3. Let Me In
4. Funk This Up
5. The Love Song
Upcoming UK Live Dates:
15th November, Sebright Arms, London (The Great Escape First 50 Show)
16th November, The Dome, London (Supporting Clipping)
16th January, The Lexington, London (The Line Of Best Fit 'Five Day Forecast')
May 2023, The Great Escape, Brighton