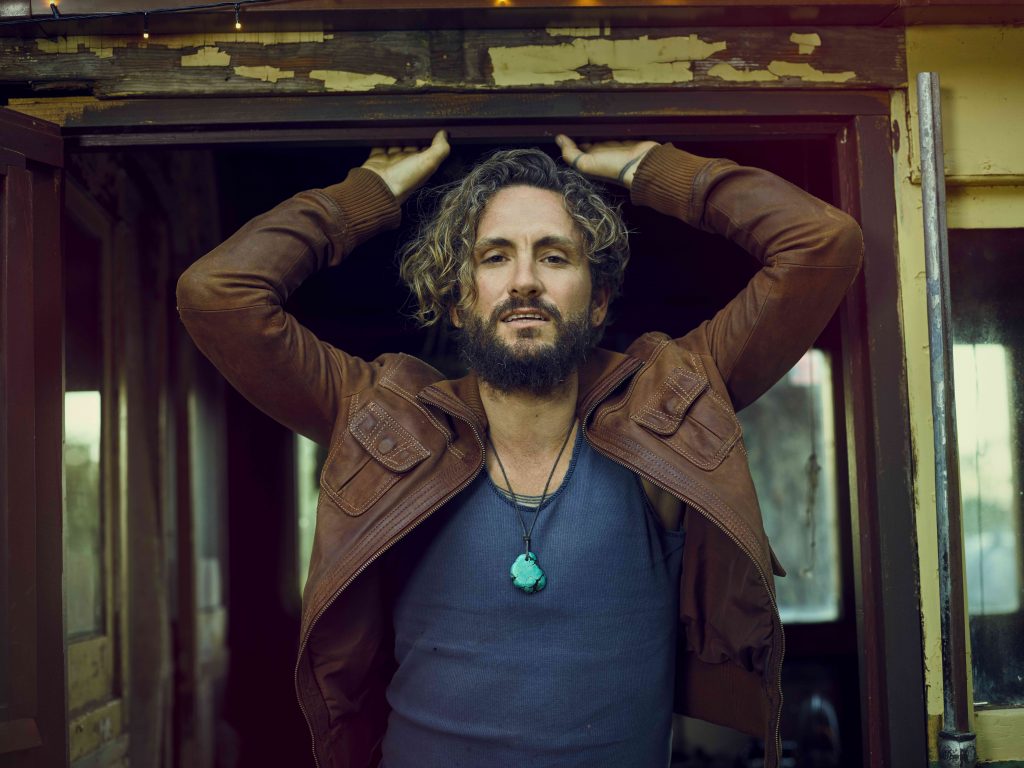 JOHN BUTLER TRIO'S HOME IS #1 IN AUSTRALIA SHARES NEW VIDEO FOR "TELL ME WHY" NORTH AMERICAN LEG OF WORLD TOUR LAUNCHES NOVEMBER 16th
October 9, 2018
October 8, 2018 (Los Angeles, CA) – John Butler sees new album Home go #1 in his native Australia, further cementing his title of Australia's best selling independent artist of all time. It's yet another trailblazing moment for Butler, made even more satisfying by the deeply personal and emotive content of Home. Here in the U.S., Home grabbed the #5 spot on the Alternative Albums Chart, #2 on the American/Folk Albums Chart, #8 on both the Rock and Independent Albums Charts and #29 Top Current Albums.
Home was released globally on September 28th and takes listeners through an emotive sonic landscape, mirroring the vulnerabilities, joys and tensions of modern life that have shaped the last four years for John Butler. To celebrate the release of Home, Butler shared a new music video for album track "Tell Me Why." Watch it here: https://www.youtube.com/watch?v=zisQiShKrJQ
"What you're hearing is the destination but getting here felt like an odyssey; some rite of passage that I couldn't go around, couldn't go over, couldn't go under; I had to go through. This album is my most personal work yet and it feels like taking it on the road to connect with fans directly is the final act of delivering this body of work," said John Butler. "This album touches on the anxieties and demons I've been grappling with since the last album, but it's also full of joy, hope and redemption, and I'm looking forward to conveying the stories and passion of all of this journey one on one live with fans."
Fans who've seen a John Butler Trio gig over recent months – including the recent sold-out show at Denver's iconic Red Rocks Amphitheatre – have already been treated to sneak previews of some new songs. Now with the album out, the band has launched their world tour, which started in Australia and will take them through Japan, Europe and North America (see dates below).
Says Butler, "These shows take on an even greater meaning to celebrate not only a #1 album, but also that my community of friends, fans and supporters have achieved this around an album that celebrates self-reflection, triumphs, anxieties, redemption and the lived experience of being human," said John Butler. "I can't wait to join our friends around the country to embrace our positivity and humanity."
The John Butler Trio is guitarist/vocalist John Butler, bassist Byron Luiters and percussionist Grant Gerathy. For the upcoming tour, percussionist and vocalist Lozz Benson and keyboard/ vocalist Ben Corbett will join the Trio.
Tour Dates:
Friday, 11/16              Washington DC @ Warner Theatre
Saturday, 11/17           Philadelphia, PA @ The Fillmore
Tuesday, 11/20           New York, NY @ The Beacon Theatre
Wednesday, 11/21      Boston, MA @ Orpheum Theatre
Friday, 11/23              Montreal, QC @ Corona Theatre
Saturday, 11/24           Ottawa, ON @ National Arts Centre
Sunday, 11/25             Toronto, ON @ Danforth Music Hall
Tuesday, 11/27           Ann Arbor, MI @ Michigan Theater
Thursday, 11/29         Chicago, IL @ Chicago Theatre
Friday, 11/30              Cincinnati, OH @ Taft Theatre
Saturday, 12/1             Pelham, TN @ The Caverns
Sunday, 12/2               Atlanta, GA @ The Tabernacle
Tuesday, 12/4             Mobile, AL @ Soul Kitchen
Wednesday, 12/5        New Orleans, LA @ The Joy Theater
Friday, 12/7                Austin, TX @ Paramount Theatre
Saturday, 12/8             Houston, TX @ House of Blues
Sunday, 12/9               Dallas, TX @ House of Blues
Thursday, 12/13         Tucson, AZ @ Rialto Theatre
Friday, 12/14              Los Angeles, CA @ The Theater at Ace Hotel
Saturday, 12/15           Oakland, CA @ Fox Theater
About John Butler Trio:
 Centered around John Butler's virtuoso guitar stylings and powerful, progressive lyricism, the band draws upon a remarkable variety of musical genres, spanning folk, blues, funk, classic rock 'n' roll, and beyond.  The John Butler Trio made their U.S. debut with Three, the first of six albums to receive an American release. Back home, Three would reach Top 30 and achieve platinum sales. The band's subsequent albums – Sunrise Over Sea, Grand National and April Uprising all debuted at #1 on the Australian album charts. John and the band have gone on to win five APRA awards and seven ARIA awards, including "Best Male Artist" in 2004 and "Best Blues & Roots Album" for 2014's Flesh & Blood.
https://johnbutlertrio.com/ | https://www.facebook.com/JohnButlerTrio/ | http://instagram.com/johnbutlertrio
https://twitter.com/johnbutlertrio