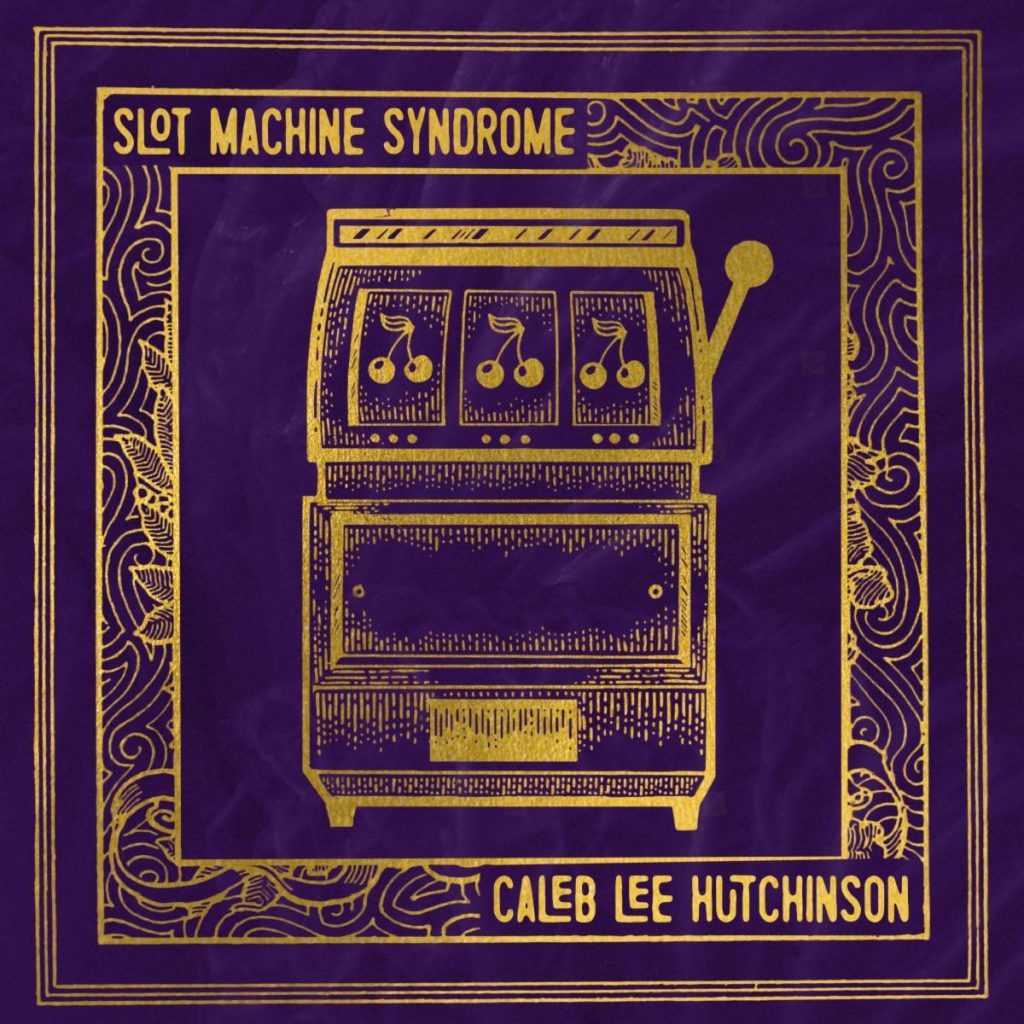 CALEB LEE HUTCHINSON'S SLOT MACHINE SYNDROME PRODUCED BY BRENT COBB OUT NOW
September 17, 2021
"the Brent Cobb-produced project sees Hutchinson breaking down barriers"
"if there is anyone who has been authentic from the get-go, it's Hutchinson"
"The project's title track shows a more grown-up, more defined talent, blessed with a gritty baritone that has some shades of Sturgill Simpson. The title tune is a three-quarter time ballad with lots of walking bass and guitar lines, about a guy who "feels just fine, puttin' it on the line" when it comes to gambling with his heart"
"Caleb Lee Hutchinson flaunts some major songwriting maturity"
"Twangy and swampy — and undeniably country" 
Today, Nashville-based Americana-tinged Country artist
Caleb Lee Hutchinson
releases his critically acclaimed EP,
Slot Machine Syndrome
.
Slot Machine Syndrome
marks the beginning of a bold new chapter for the singer-songwriter, full of outsider's pride and the sense of bold conviction shared by his heroes. It's a chapter where he is finally the author of his own story. 
Produced by Grammy-nominated Americana talent
Brent Cobb
, the set moves hard country's bleeding edge into a new, modern era, with one of Nashville's most dynamic vocalists embracing a grittier version of himself.  
With his second EP,
Slot Machine Syndrome
, the rising star plants a flag deep into his Southern roots – standing proudly apart from the country mainstream proving his talent goes beyond what fans thought they knew.
In support of the new EP, Hutchinson will join up with
Vincent Neil Emerson
for select co-headlining dates throughout the southeast before making his debut performance at
AMERICANAFEST
in Nashville.  
Caleb Lee Hutchinson on Tour
9/16 @ Capricorn Sound Studios | Macon, GA
9/17 @ The Evening Muse | Charlotte, NC*
9/18 @ Capone's | Johnson City, TN*
9/21 @ The Burl | Lexington, KY*
9/22 @ Southgate House | Newport, KY*
9/24 @ AMERICANAFEST at The 5 Spot | Nashville, TN
11/4 @ Sam's Burger Joint | San Antonio, TX * 
11/6 @ Andy's | Denton, TX 
11/7 @ The Far Out Lounge | Austin, TX 
12/7 @ Union Hall | Lakeland, FL 
*Co-Headline tour w/Vincent Neil Emerson